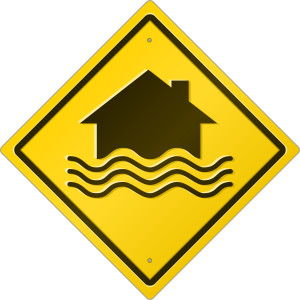 A bipartisan flood bill passed through the House March 4 that could ease the pain for many living in flood-prone areas. The Senate passed a similar legislation at the end of January, and the Senate could vote on the House's version as early as the end of the first week of March.
The Homeowner Flood Insurance Affordability Act would postpone insurance increases for home owners in flood-risk areas for four years while the Federal Emergency Management Agency completes an affordability test regarding the higher rates. FEMA also plans to remap high-risk flood areas. The affordability act could save many people from having to sell or lose their homes due to the proposed insurance increases.
The House measure would repeal a provision in the Biggert-Waters law from 2012 that would increase home owner's insurance.
A report by USA Today noted: "Biggert-Waters imposes 25 percent rate hikes on some but not all properties that have received premium subsidies through the NFIP. The program, run by FEMA, has traditionally charged premiums at about 40 percent to 45 percent of their full cost, with taxpayers subsidizing the rest."
The Biggert-Waters law was put into place to reduce the $24 million debt of the government's flood insurance program, which was largely caused by damage done by Hurricane Katrina. After Superstorm Sandy hit the Northeast, a new wave of insurance claims came in, causing concern for the program.
The House bill would cap annual insurance increases at 18 percent per property, and it would allow home buyers under the flood insurance program to pay the subsidized premium rate initially.
The bill has its opponents, but many organizations are proponents of it, including the National Association of Homebuilders, the National Association of Realtors® and the American Bankers Association.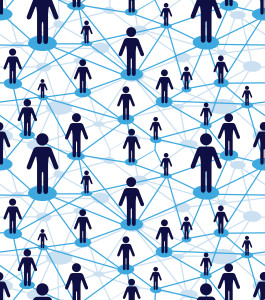 One of the most important jobs of a real estate agent is to create return and referral business. An astounding 84 percent of sellers said they would definitely or probably use an agent again, according to the National Association of Realtors® 2013 Profile of Home Buyers and Sellers, but only 25 percent actually did. Managing Director of the U.K.'s Property Academy Peter Knight spoke at the National Association of Realtors® conference in San Francisco about the best practices to retain clients and why it's so important.
The typical real estate funnel started with bringing in leads, making appointments, signing business deals and closing sales, but Knight said this theme is very outdated and real estate agents who want to keep their business moving should revert to a new way of thinking. This theme begins with clients instead of property listings.
As previously stated, a large majority of home buyers said they would use the same agent as a previous transaction, and 39 percent of sellers said they found their agent through a friend referral. Only 12 percent of buyers used the same agent they previously used.
While there are plenty of reasons for these statistics, one of the most notable for real estate agents is the lack of communication kept with those clients. Realtors® should use their database to stay in continuous communication with previous clients, which should begin after 90 days. Email, videos or a phone call are all good mediums to connect with people.
Staying on top of communication will not only keep an agent on the mind of home buyers for the next time they are in search of a property, but may also help to generate referral business. Knight suggests spending 45 minutes each day calling past clients and supplementing email content with video, which increases the open and response rates.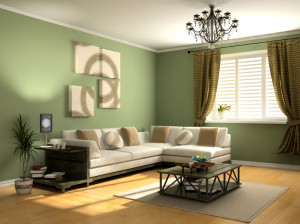 Year in and year out, trends come and go in every aspect of life, and the home is no exception. Anything from complete remodels to a simple swap of pillows or kitchenware can turn any home from one of the past to one of the future. Home owners, recent buyers and soon-to-be sellers can embrace the season's hottest trends for the home in 2014.
Beige is out and gray is in. Home decor always needs a neutral tone in some form, and beige was once the go-to shade for designers, home owners and sellers. Now, gray has taken the reigns, according to Realtor magazine, along with more digestible tones like soft blues, fresh lavenders and relaxing greens.
Speaking of colors, kitchens are getting a pop of bright hues in the form of shiny new, energy efficient appliances. Vibrant oranges, cool blues and hot reds are all the rage in kitchen appliance design, which can perfectly complement neutral tones or predominantly white kitchen decor. Many home owners are conscious about green living, which is why many appliances adhere to efficiency standards today.
Along with bright hues, many home owners and sellers are looking to reclaimed wood that evokes a rustic feel in the home. At the same time, floorboards are getting wider — up to five or six inches to be exact. Those who want the look of wood flooring without the upkeep are turning to porcelain flooring, which can be purchased in any style, color or size.
Another huge trend that has been making its way into the homes of many is indoor/outdoor living. Whether it's a sunroom that can serve a purpose throughout the year or a cozy sofa and weather-proof television set up under a pergola, many home owners are blending indoor and outdoor living.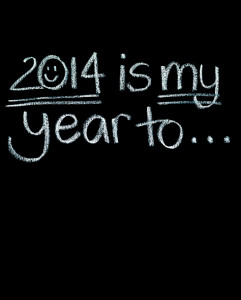 Home buyers kept real estate brokers and agents extremely busy in 2013! From historically low interest rates that prompted buyers off the sidelines to almost constant news of a real estate recovery taking place, there's no doubt that it was a great time to be in the real estate business. But what does 2014 hold? Now that we're a few weeks into the New Year, here's a look at how 2014 will be the year of opportunity for those in the real estate game.
Uncovering New and Different Opportunities: There's no doubt that 2014 will be a different real estate landscape for both buyers and sellers, and the professionals that assist them. Whereas the first part of 2013 was characterized by bidding wars and quickly rising prices, 2014 will likely be a more level year. Still, the National Association of Realtors (NAR) says that more than 5 million residential home sales are expected this year, meaning brokers and agents will be as busy as ever. They will have to uncover new and different opportunities to keep pace with 2013 numbers, which is why some are looking at adding corporate housing and property management to the list of services they provide.
Education: Real estate agents are often accused of sending tremendous amounts of direct mail, but what most people don't realize is that they also receive it! For them, it's all about educational advertisements in the form of seminars, tradeshows and web-based learning, and most of it is unsolicited. In 2014, education will remain squarely in focus for brokers, but it will be how they decide on their educational opportunities that is different. Most will focus more on the recommendations and personal opinions of their colleagues before deciding on which classes or seminars to attend.
Changing Market Conditions: Nobody expected the real estate market to recover the way it did in 2013. Buyer interest soared to unprecedented levels, and in many markets, inventory fell well below the six-month mark that is considered balanced. Experts say that brokers and agents can expect market conditions to cool and change over the course of the next two years, particularly here in California. It's all part of the 10-year cycle that the market moves in. We watched as the market bottomed out in 2006, turned a corner in 2009 and finally leveled off last year.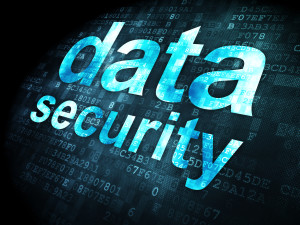 In an effort to be a forward-thinking company in 2014, one of our goals is to ensure your client's information is protected. This will be a requirement in our industry in the coming months and years and will help us lead our industry in complying with some of the laws set forth by the Consumer Financial Protection Bureau (CFPB).
One of these initiatives this year will be encrypting all emails that have non-public personal information (NPI).
Examples of non-public personal information:
Buyer/Borrower Information
o   Name
o   Address
o   Phone numbers
o   Employment information
SSN/Tax ID
Credit card numbers
Bank account numbers
The most common documents that we generate/send with NPI are as follows. This is not an exhaustive list.
Estimated Closing Statements
Estimated HUDs
Escrow Instructions
SIs
Funding conditions
Any other email OR document which includes the above information
When you receive an encrypted email from us, you will get simple and specific instructions on how to open the email and access the information.
We've gone to great lengths to make this as simple as possible for all of our clients while keeping the high standard of protection that will be required for our industry.
Thanks in advance for your patience as we continue to strive to make raving fans out of everyone we touch.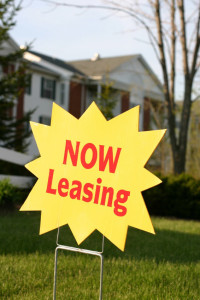 It may seem crazy–renting out your home to perfect strangers during one of the most highly anticipated sporting events of the year. But for home owners in New York and New Jersey, the opportunity to make some quick cash during Super Bowl XLVIII at MetLife Stadium is worth being homeless for a few nights.
Garrett Larson is one such homeowner. His two-bedroom townhome in Montclair, N.J. is currently listed for rent on Craigslist. For $8,000, the lucky renter will be treated to a six-night stay and a short, 15-minute drive to the stadium. According to Larson, it's about "paying bills and paying off debt."
At over $1,300 per night, many still have visions of five-star luxury hotels and New York City nights on the town dancing in their heads. But experts say that many hotels have increased their prices by as much as 10 times a normal nights stay, pricing a lot of people right out of the football-loving market.
That's why homeowners have stepped up, offering potential renters a bevy of luxury amenities and conveniences like chauffeur-driven cars, daily maid service and fully-stocked kitchens and bars to simulate the hotel experience. A recent report by Reuters shows that hotel prices have gone through the roof in both New York and New Jersey, and that lodging for Super Bowl XLVIII is some of the most expensive that football fans have ever seen.
Super-Bowl-Rentalz.com is a one-year-old website where Super Bowl goers can find short-term rentals. Bill Ryan, managing director, said: "There's a lot of hotels, businesses, and commercial real estate owners who are cashing in on this event and taking the opportunity to make a buck. So, why wouldn't Joe Home Owner give it a shot?"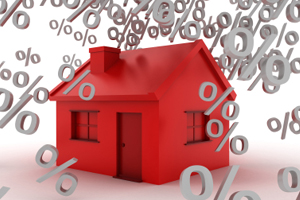 Home shoppers have been given a bit of a reprieve thanks to new Federal Housing Finance Agency (FHFA) director Mel Watt. Watt, who is a former Democratic congressman from North Carolina, was sworn in as director on Monday, January 7, 2014, but prior to taking over, he announced that he would put guarantee fee (g-fees) hikes on hold.
Back in December, Watt said that he would postpone the guarantee fee hikes that were due to take effect in March and April of this year. The FHFA had said they would redefine pricing plans for Freddie Mac and Fannie Mae, including a 10-basis point increase for all mortgages.
But according to Watt: "The implications for mortgage credit availability and how these changes interact with the new qualified mortgage standards could be significant. I want to fully understand these implications before deciding whether to move forward with any adjustments to g-fee pricing."
This is especially important for homebuyers in places like Connecticut, Florida, New Jersey and New York, which fall under the FHFA's "adverse market" designation. In these states, foreclosure costs already outpace the national average immensely, and the new fees would have led to a huge hike in mortgage rates.
Watt has said that he will take some time to review the plan until he has a chance to do so thoroughly and learn its impact on the GSE. Additionally, he will survey how these g-fee hikes will impact credit availability and cost for potential homebuyers.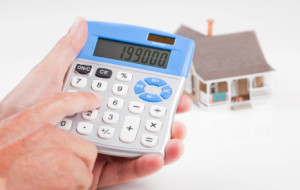 The burst of the housing bubble was a huge shock for many home owners who found themselves upside down and owing more than their homes were worth. But according to a new report by the credit bureau TransUnion that shows there is a direct correlation between home price movement and mortgage payments, rising home values have pushed mortgages back on top when it comes to debt priorities for consumers.
Steve Chaouki, group vice president for TransUnion's financial services business unit, said: "We had previously determined that, beginning in 2008, consumers had a higher propensity to go delinquent on their mortgages than on their credit cards—a reversal of traditional payment patterns."
But TransUnion has found that many borrowers are now realizing just how important paying their mortgages is, especially as it relates to their future ability to obtain a loan. The study found that 30-day mortgage delinquency rates have fallen far below credit card delinquencies, a reversal from the recession.
TransUnion's vice president of research, Toni Guitart, said: "We did see a big change in the traditional payment hierarchy during the recession."
Home owners who were upside down in their properties during the recession and owed more than the property was worth frequently decided to forego their housing payment, putting the money toward other types of debt like credit cards, student loans and cars. But with the negative effects of foreclosure, short sales and bankruptcy so prominently displayed in the wake of the housing crisis, many borrowers have shifted their way of thinking.
Rising home prices during much of 2013 has helped to fuel a renewed interest in being a responsible borrower, especially when it comes to home loans. Many previously underwater home owners have regained enough equity to either refinance into a more favorable loan or sell for a profit instead of a loss. The gap between delinquency rates for mortgages and credit cards has narrowed considerably to 1.91 percent and 1.82 percent, respectively.
Guitart went on to say: "Consumers would make payments on their credit cards more so than on their mortgages because that was associated with the big decline in housing markets. But now over the past year, the amount of consumers that are paying mortgages over credit cards has reversed to the traditional payment hierarchy."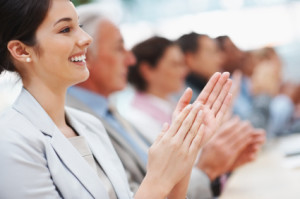 It's hard to believe it's time to turn the calendar to a new year. When it comes to the national real estate market, 2013 was impressive, with home values rising and interested buyers finally feeling comfortable enough to get back in the game. Bidding wars and diminished inventory characterized the market for much of the year, and the momentum carried well into the fall. In 2014, there is a variety of real estate conferences being held around the country. Mark your calendars and get ready because it's bound to be another busy year!
Real Estate Connect
Grand Hyatt New York
January 15-17, 2014
http://www.inman.com/connect/real-estate-connect-nyc-2014/
With so many buyers beginning their search online, it's more important than ever to be in this space. At the 2014 Real Estate Connect conference in New York City, you can learn more about innovative new apps and ideas that will help you grow your real estate business online.
REOMAC Annual Education Summit and Expo
JW Marriott Palm Desert
March 23-26, 2014
http://www.reomac.org/Events.asp
At the REOMAC Annual Education Summit and Expo, attendees will hear from an expert panel that will review 2013's real estate activity, and look forward to what 2014 has in store. The conference will include an economic address by Rick Sharga, executive vice president of Auction.com.
CAR Business Meetings
Anaheim Convention Center
October 8-11, 2014
Closer to home, the California Association of Realtors brings together its Board of Directors and Committees to offer information about research and policy that affects business, professional practices and public policy for California REALTORS®.
CAR REALTORS Conference and Expo
New Orleans, LA
November 7-10, 2014
http://www.car.org/meetings/narmeetings/
The REALTORS® Conference & Expo is the biggest real estate industry event that brings together real estate agents from around the country. The four-day conference is filled with educational seminars and networking activities, and is intended to motivate agents with new information.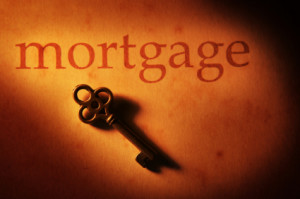 For home owners who are in possession of a home loan that is insured by the Federal Housing Administration or the Department of Veterans Affair, their existing loan can now be used to attract interested sellers. That's because a new FHA feature allows potential home buyers to acquire a seller's existing loan that might have more favorable terms than what they could get on their own.
This is of particular interest since mortgage rates have been on the rise during the second half of 2013. Marc Israel, an executive vice president of Kensington Vanguard National Land Services and a real estate lawyer, said: "You could now have a seller saying, 'I have a great house to sell you and a great mortgage to go with it, which is better than my neighbor, who only has a great house.' It's a very clever idea."
This assumability feature hasn't been widely advertised until now, and interested home shoppers are likely to take full advantage of it providing all of the details are in place. For those who qualify, they could take over a home owner's existing loan with the same terms instead of procuring their own financing.
With a traditional FHA loan, it's required that a borrower pay for mortgage insurance for the duration of the loan, however, with assumability, borrowers aren't required to pay the mortgage insurance premium upfront. What's more, because the new buyer would assume borrowing further into the loan period, more of their monthly payment would go toward the principal.
Katie Miller, the vice president of mortgage products for Navy Federal Credit Union, adds: "In a rising rate environment, assumability is a very attractive option. It ends up making homes that much more affordable."
In order to qualify for this unique feature, the new borrower must prove their creditworthiness as if they were applying for a normal FHA or VA loan. Once it's determined that the new buyer can assume the loan, the seller is released from any future liability.