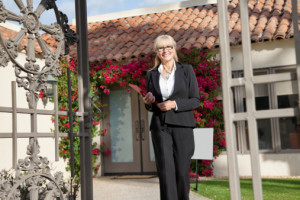 How often do you hear about people talking about new software or a phone app that made life so much easier? Probably a lot. Real estate agents are busy people, and any technology that can make their lives easier is welcomed. Unfortunately, sometimes those hip trendsetting tools end up wasting time. One great tool that is free, easy-to-use and can be taken anywhere is DropBox. Here are a few of the reasons this software can assist in your busy day-to-day life:
As stated by Inman News: "For those of you who don't know what Dropbox is, imagine having a 'hard drive in the sky' that you can access from any device you own (Mac, PC, smartphone or tablet). So, if you have a closing file on a property stored on Dropbox, then you can access that file on any of your devices. Emailing that document to escrow or your client can be done directly from the Dropbox app on your phone."
Video Tours
Do you have clients who are moving from out-of-state or frequently travel for business? Technology has made it incredibly simple to cater to home buyers who aren't located within the same community. Video tours are a great way to virtually walk through a home with a client without them actually being there. And Dropbox makes it easy for you to share that video with clients.
Additionally, since all of your Dropbox items are stored in the cloud, you aren't taking up room on your laptop, tablet or smartphone to store these videos. Video tours can be taken as soon as a home gets listed, and you can keep the videos in your Dropbox for any potential leads interested in the home.
Documents
Contracts, listing information, client information and more can all go into neatly organized folders in a Dropbox, and they can then be shared quickly and easily to any potential clients. Dropbox promises to keep documents safe and secure, and there is no threat of a computer crashing or loosing files. And if your computer is lost or stolen? Dropbox will still have all your valuable files and you can remotely remove the program from the lost device. Dropbox also features options to look at deleted and previous versions of documents.
Easily Sharable
Dropbox stores all your files in the cloud, so you can share anything with anyone who has a Dropbox. All of your files are saved in folders so you can easily find them when needed, and you can be on your phone or at your desk to do so. As real estate agents, you are often on-the-go, so having your laptop open and ready isn't always feasible. This tool makes it easier to share and promote listings no matter where you are.
Technology can make your life easier as a real estate agent, and tools like Dropbox are simple and streamlined for on-the-go people.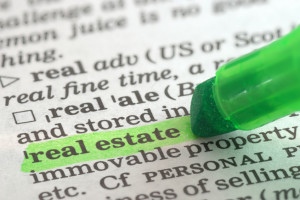 When it comes to real estate transactions, there's a lot to know! Working with a seasoned real estate agent is perhaps the best way to make the process easier because they're highly familiar with how everything works. Whether you're buying or selling a home, it's important to understand some key real estate terms that you will likely come across during the process.
Pre-Qualification: Buying a home? If so, getting a pre-qualification from a mortgage broker or bank can help you determine how much money you qualify for. This can be a huge asset as you're looking for homes or even working with a real estate agent.
Pre-Approval: It may sound a lot like a pre-qualification, but a pre-approval is actually very different. You will still obtain a pre-approval from your mortgage broker or bank, but this letter is time- and date-stamped with a specific rate that is locked in for a period of time. This means, you can enter into the home buying process with the knowledge that you are pre-approved for a certain amount of money for a specific amount of time. Start the pre-approval process early; it can often take time to secure this important letter.
Amortization: Amortization is an important financing term that helps describe how you will pay down your loan over time. Simply put, amortization is a reduction of debt, and since most people take out loans with long terms (i.e. 15 to 30 years), the amortization can help you determine your monthly payment and how long it will take you to pay off your home with a specific down payment.
Escrow: Once you've found a home that you can't live without, you and your real estate agent will work with an escrow company prior to closing. Escrow companies are simply third-parties who hold money, property title and other important documentation until the conditions you and the seller agreed upon have been satisfied. Once that happens, the escrow company will distribute the assets accordingly.
Closing: Closing is the moment both buyers and sellers have been waiting for. This simply means the transfer of property title from one party to another. Once you have exchanged monies and all other contingencies have been satisfied, you can consider the deal "closed." You will be given the keys to your new home and can start celebrating!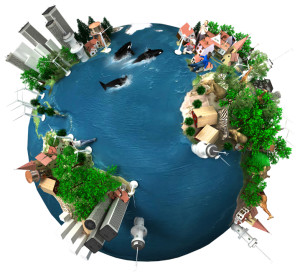 It's hard to imagine a time when you couldn't open up your laptop or mobile device and quickly gather the information you need. This is especially true concerning house hunting, a practice where a record number of people initiate their search online. For years, it's been easy to find available listings on the internet, but it hasn't been quite so easy to find information about potential neighborhoods you're considering. That has all changed.
With sites like NeighborhoodScout and PolicyMap at-the-ready, it's easy to learn more about a neighborhood you might be considering. PolicyMap, in particular, offers up easy-to-use data for potential home buyers by way of data-mapping. And with a recent overhaul, users now have access to additional functionalities.
Maggie McCullough, president at PolicyMap, says, "As interest in data and data visualization has exploded, we've rebuilt PolicyMap into a more powerful but easier-to-use tool that appeals to our traditional customers, as well as newcomers."
Now, users can take advantage of full-sized maps to make their searches even more seamless. Additionally, the data menu bar has been revamped with more intuitive technology to help users navigate the website. Information that can be garnered from PolicyMap includes demographics, lending, healthcare, jobs, education and more.
For those looking for even more information, you can use PolicyMap's website to learn more about commercial vacancies along with housing affordability in the area you're targeting. Coming soon, users will have access to hyper-local information about consumer spending too.
Perhaps one of the best features of PolicyMap's website is its "3-Layer Maps." Former users will recognize these as "analytics," however, the new functionality allows a user to create a map view with targeted information in three different categories.
The basic version of PolicyMap is free to the public, however, those looking for additional functionality and information that PolicyMap pays for, users will have to subscribe monthly or annually.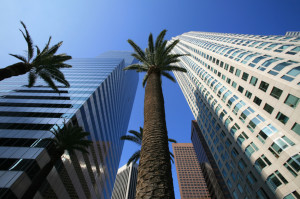 A bright spot on the horizon is coming into focus — commercial real estate lending. Despite its residential cousin's slow economic recovery, commercial lending has been fast to regain its footing. Three years of consistent year-over-year momentum is leading some analysts to predict that 2014 could be the year of record breaking capital infusion into the market. Why so optimistic?
Commercial lending has maintained disciplined underwriting standards
Fundamentals in real estate are improving due to growth in housing markets, construction, industrial production and improved consumer outlook
Outlook across al lending sectors is improving – commercial mortgage-backed securities (CMBS), life insurance companies, private equity, and Fannie Mae and Freddie Mac
New players are entering the market
Executive Managing Director and co-head of Jones Lang LaSalle (JLL), Mike Melody, is forecasting CMBS issuance exceeding $100 billion this year alone.  "We're seeing a broad expansion from all commercial lenders, but we expect CMBS to again be one of the big movers in 2014," he said.
The 2014 Trepp LLC Delinquency Report reinforces Melody's forecast, marking the eighth  straight month of improvement in the Trepp delinquency rate for commercial real estate loans.
When taken into account, all of the above noted indicators point to a rosy outlook for commercial real estate.
For more on this story, visit: http://www.reit.com/news/articles/influx-commercial-real-estate-lending-expected-2014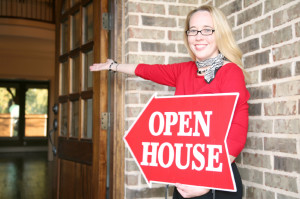 The debate of whether or not to have an open house remains alive and well in the real estate industry, but Wendy English, contributor for Inman news, believes open houses pose numerous benefits to sellers, buyers and agents alike. Some agents argue that in this day and age, buyers can view floor plans, videos, high-definition photos and mapping tools with just the click of a button. So why is it so important to offer an open opportunity for buyers to view a property in person?
First and foremost, the more times a home is viewed, the quicker it will get taken off the market. REALTORS® need to gain as much exposure to their listings as possible, and an open house can efficiently make this happen. From home buyers who found the open house by searching the agent's website to those who choose to drive around neighborhoods to get a feel of the area, open houses are far-reaching.
The second-most important reason to use open houses is that buyers love open houses. It is an informal way to hand out information to potential buyers and it gives them the ability to browse at their leisure and ask agents any questions that pop up. Plus, interested buyers who see busy open houses may be more serious about putting in an offer than one who doesn't fully understand the competition for the home.
According to a National Association of REALTORS® 2013 Profile of Home Buyers and Sellers, driving through neighborhoods is one of the top buyer activities. The same study found that 45 percent of buyers said they used open houses as a source of information during their home search.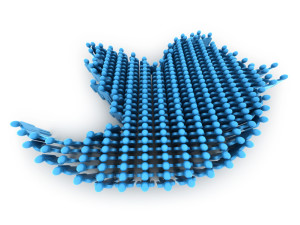 Social media is a great tool for professionals if it's used correctly. With more than 175 million Americans on Facebook, this is more than just an outlet to share photos and keep in touch with loved ones. REALTORS® who want to bring in more leads and benefit from the power of social media platforms like Facebook, Twitter and even LinkedIn should stop thinking like a marketer and start thinking like a customer.
One of the first and foremost ways to do this is to be genuine and authentic in posts. Potential clients will be more interested in more personal posts that are relevant to the community. For instance, sharing information about a charity event or a local little league team is informational and shows an agent's personal side as well.
Instead of telling customers to follow your Facebook page or Twitter feed, give them a reason to do so. Saying something like "Get answers to your real estate questions on our Facebook page" is a great way to drive traffic and show potential clients that you are an expert in the field and that these social media outlets will be helpful in the future.
Engaging a social media community is one of the best ways to drive more people to the site, and there are plenty of ways to do this. Offering raffles and contests is an easy and fun way to get people talking on any social media outlet. Real estate agents can offer gift cards to local eateries or paid admission to a local event coming up, which will in turn make customers believe that this is a go-to place for information on what is happening in the community.
Spending just 30 minutes each day on social media networks will help to boost conversation and engagement and grow any REALTORS®' online presence.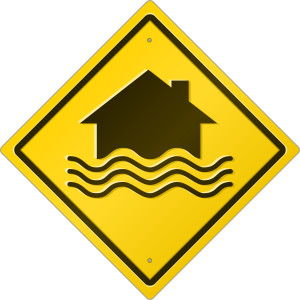 A bipartisan flood bill passed through the House March 4 that could ease the pain for many living in flood-prone areas. The Senate passed a similar legislation at the end of January, and the Senate could vote on the House's version as early as the end of the first week of March.
The Homeowner Flood Insurance Affordability Act would postpone insurance increases for home owners in flood-risk areas for four years while the Federal Emergency Management Agency completes an affordability test regarding the higher rates. FEMA also plans to remap high-risk flood areas. The affordability act could save many people from having to sell or lose their homes due to the proposed insurance increases.
The House measure would repeal a provision in the Biggert-Waters law from 2012 that would increase home owner's insurance.
A report by USA Today noted: "Biggert-Waters imposes 25 percent rate hikes on some but not all properties that have received premium subsidies through the NFIP. The program, run by FEMA, has traditionally charged premiums at about 40 percent to 45 percent of their full cost, with taxpayers subsidizing the rest."
The Biggert-Waters law was put into place to reduce the $24 million debt of the government's flood insurance program, which was largely caused by damage done by Hurricane Katrina. After Superstorm Sandy hit the Northeast, a new wave of insurance claims came in, causing concern for the program.
The House bill would cap annual insurance increases at 18 percent per property, and it would allow home buyers under the flood insurance program to pay the subsidized premium rate initially.
The bill has its opponents, but many organizations are proponents of it, including the National Association of Homebuilders, the National Association of Realtors® and the American Bankers Association.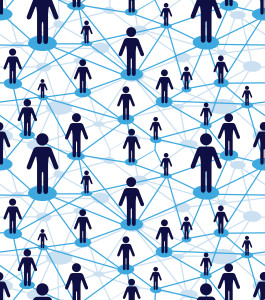 One of the most important jobs of a real estate agent is to create return and referral business. An astounding 84 percent of sellers said they would definitely or probably use an agent again, according to the National Association of Realtors® 2013 Profile of Home Buyers and Sellers, but only 25 percent actually did. Managing Director of the U.K.'s Property Academy Peter Knight spoke at the National Association of Realtors® conference in San Francisco about the best practices to retain clients and why it's so important.
The typical real estate funnel started with bringing in leads, making appointments, signing business deals and closing sales, but Knight said this theme is very outdated and real estate agents who want to keep their business moving should revert to a new way of thinking. This theme begins with clients instead of property listings.
As previously stated, a large majority of home buyers said they would use the same agent as a previous transaction, and 39 percent of sellers said they found their agent through a friend referral. Only 12 percent of buyers used the same agent they previously used.
While there are plenty of reasons for these statistics, one of the most notable for real estate agents is the lack of communication kept with those clients. Realtors® should use their database to stay in continuous communication with previous clients, which should begin after 90 days. Email, videos or a phone call are all good mediums to connect with people.
Staying on top of communication will not only keep an agent on the mind of home buyers for the next time they are in search of a property, but may also help to generate referral business. Knight suggests spending 45 minutes each day calling past clients and supplementing email content with video, which increases the open and response rates.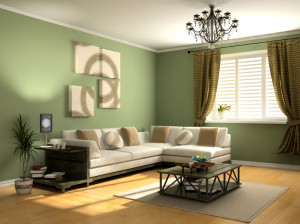 Year in and year out, trends come and go in every aspect of life, and the home is no exception. Anything from complete remodels to a simple swap of pillows or kitchenware can turn any home from one of the past to one of the future. Home owners, recent buyers and soon-to-be sellers can embrace the season's hottest trends for the home in 2014.
Beige is out and gray is in. Home decor always needs a neutral tone in some form, and beige was once the go-to shade for designers, home owners and sellers. Now, gray has taken the reigns, according to Realtor magazine, along with more digestible tones like soft blues, fresh lavenders and relaxing greens.
Speaking of colors, kitchens are getting a pop of bright hues in the form of shiny new, energy efficient appliances. Vibrant oranges, cool blues and hot reds are all the rage in kitchen appliance design, which can perfectly complement neutral tones or predominantly white kitchen decor. Many home owners are conscious about green living, which is why many appliances adhere to efficiency standards today.
Along with bright hues, many home owners and sellers are looking to reclaimed wood that evokes a rustic feel in the home. At the same time, floorboards are getting wider — up to five or six inches to be exact. Those who want the look of wood flooring without the upkeep are turning to porcelain flooring, which can be purchased in any style, color or size.
Another huge trend that has been making its way into the homes of many is indoor/outdoor living. Whether it's a sunroom that can serve a purpose throughout the year or a cozy sofa and weather-proof television set up under a pergola, many home owners are blending indoor and outdoor living.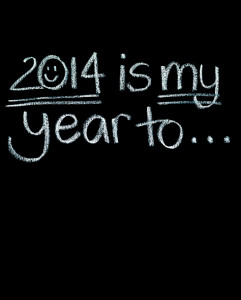 Home buyers kept real estate brokers and agents extremely busy in 2013! From historically low interest rates that prompted buyers off the sidelines to almost constant news of a real estate recovery taking place, there's no doubt that it was a great time to be in the real estate business. But what does 2014 hold? Now that we're a few weeks into the New Year, here's a look at how 2014 will be the year of opportunity for those in the real estate game.
Uncovering New and Different Opportunities: There's no doubt that 2014 will be a different real estate landscape for both buyers and sellers, and the professionals that assist them. Whereas the first part of 2013 was characterized by bidding wars and quickly rising prices, 2014 will likely be a more level year. Still, the National Association of Realtors (NAR) says that more than 5 million residential home sales are expected this year, meaning brokers and agents will be as busy as ever. They will have to uncover new and different opportunities to keep pace with 2013 numbers, which is why some are looking at adding corporate housing and property management to the list of services they provide.
Education: Real estate agents are often accused of sending tremendous amounts of direct mail, but what most people don't realize is that they also receive it! For them, it's all about educational advertisements in the form of seminars, tradeshows and web-based learning, and most of it is unsolicited. In 2014, education will remain squarely in focus for brokers, but it will be how they decide on their educational opportunities that is different. Most will focus more on the recommendations and personal opinions of their colleagues before deciding on which classes or seminars to attend.
Changing Market Conditions: Nobody expected the real estate market to recover the way it did in 2013. Buyer interest soared to unprecedented levels, and in many markets, inventory fell well below the six-month mark that is considered balanced. Experts say that brokers and agents can expect market conditions to cool and change over the course of the next two years, particularly here in California. It's all part of the 10-year cycle that the market moves in. We watched as the market bottomed out in 2006, turned a corner in 2009 and finally leveled off last year.