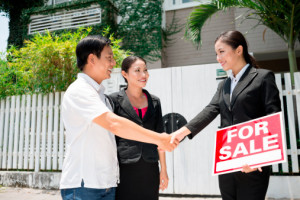 There's an old saying in the business world that good business is all about who you know. The same can also be said for real estate. Being the top real estate agent in your area means getting out in your respective community and getting to know the people and places you are representing.
In an industry that circles around ideas of home and personal connections to a community, client referrals and good word of mouth are priceless assets to a good real estate agent. Here are a few practices to avoid in order to maximize relationships with your clients and become the "go-to" agent in your territory.
Drop Connection After the Transaction
Turning a lead into a client takes a lot of hard work, and after that hard work pays off in a home sale for a very satisfied client it would be a disservice to you and your business to just lose contact after that. According to a study by the National Association of REALTORS®, 70 percent of all closed buyer leads come from a "trusted resource" or face-to-face contact. In addition, retaining old clients is about five times less taxing on your time and money than attracting new ones.
NAR also reports that the average person knows between three and five people who will move each year. Multiply that by how many clients you have served and you are looking at an excellent pool of potential clients. Remaining in contact with your current clients maintains your status as a trusted agent and an invaluable resource to those looking to make the biggest investment of their lifetime.
Keep Client and Prospect Contact Information in a Variety of Places
Sometimes client referrals come in when you are in the least likely of situations. It could be at a business function or even in line at the supermarket. This can result in client information being logged in a scattered mix of places: on your phone, in an address book or even on a scratch piece of paper in your pocket. When you are scrambling to take down contact information, or later on scrambling to find it, this can come across as unprofessional.
Getting a system for taking down client information and keeping it organized is a valuable technique that will help streamline your business. Consider a CRM for REALTORS®, which will make it easy to store and pull up information from multiple devices and will allow you to give your clients a higher level of service.
Blindly Invest in Marketing
Marketing can be a savvy investment, but it will do nothing for you if you don't do the research and just blindly sign up for a program. Take a good look at your business, analyzing where your referrals, leads and clients are coming from. This will allow you to identify where money needs to be spent and where it should be cut back. Tracking and analyzing where your marketing dollars are going will help you to maximize your business and bring out your true potential as the right agent for your community.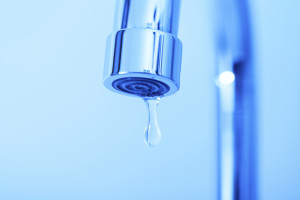 Water conservation is an extremely important issue, especially in Southern California. As the Golden State prepares for a particularly dry season later on this summer, extreme measures are being taken to ensure that that the region is not crippled by a potential water crisis.
One measure that was put into effect as of January 1 of year is the Retrofitting Law. This law requires home owners who take on the remodel of a home that was built prior to 2014 to retrofit the home with toilets that use no more than 1.6 gallons per flush, showerheads with flow rates of no more than 2.5 gallons per minute and other interior fixtures that use less than 2.2 gallons of water per minute.
The great reduction in water use will not only help to save the beautiful California environment, but will also help to save local home owners a few cents in their pocketbooks as these appliances can significantly reduce water bills.
Commercial and multifamily properties are also required to follow the same guidelines as single-family homes in cases where the remodel includes 10 percent or more of the property's square footage.
While most water conservation methods have been largely concentrated outside the home, this measure to retrofit California homes provides that by 2017 all homes built prior to 1994 will be in compliance with these regulations. This will bring all homes and commercial properties up to the same environmental standards as those built since 1994.
California Urges Home Owners to Conserve Water
Earlier this year, Governor Jerry Brown urged all California home owners to take the initiative at home by adopting conservative measures when using water. With the dry season in full effect, the state Water Control Board is currently considering prohibiting activities such as using water to wash down driveway, patio or sidewalk surfaces, landscape watering that can potentially run off your own property, washing or watering with a hose not outfitted with a shut-off nozzle and using potable water in a fountain or decorative water feature. The board is considering resorting to fines up to $500 if these laws are not upheld by residents.
"Having a dirty car and a brown lawn should be a badge of honor because it shows you care about your community," Felicia Marcus, the board's chairwoman, recently told reporters in a teleconference. "We don't know when it will rain again. It's prudent to act as if it won't."
Although these measures may seem rather extreme, they may be absolutely necessary in order for the state to survive what is expected to be a rather lengthy drought. Approximately 80 percent of the state is experiencing an extreme drought with no end in sight.
The Daily News recently reported, "More than 400,000 acres of farmland are expected to be fallowed, thousands of people may be out of work, fish and wildlife species are threatened, and some small communities are at risk of running out of water."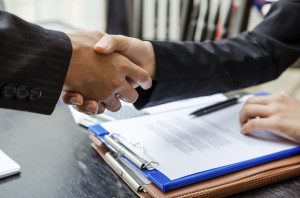 At the cornerstone of every successful real estate transaction there is the standard Residential Purchase Agreement, a document that paves the way for smooth and efficient real estate exchanges. After a period of great struggle for the California real estate market, the California Association of REALTORS® noticed some room for improvement in the agreement and has lately taken the opportunity to address those issues by revamping the agreement for 2014 and beyond.
Although no major changes have been made that would radically alter the way real estate transactions are carried out in the state of California, significant amendments have been made to the language that account for a number of peculiarities and problems encountered in the most recent market. Here are a few of the most noticeable changes made to the California Residential Purchase Agreement.
Lender Limits on Buyer Credits
In the Financing section of the agreement, a paragraph entitled Lender Limits on Buyer Credits has been added. The language of the paragraph makes provisions to prepare a buyer who offers a large price on a home, but then seeks to reduce it by asking for big credits, for disallowances extended by the lender to those credits.
Representative Capacity
Another provision that has been added to the agreement is a section titled Representative Capacity. This section outlines what must be done when a signing party is not physically present but acting through representation. The agreement specifically outlines that parties must complete a specified addendum and deliver it within three days in order to give the representative party authority to act on his or her behalf.
Loan Contingency and Appraisal
The new form of the agreement also mandates that loan contingency is not automatically based on the appraisal of the home. The language states that a buyer cannot back out of a sale for the sole reason of the home not appraising to the sale price unless the appraisal contingency has been waived or removed.
Leased or Liened Items and Systems
This section has been added to the area of the agreement that details what items are included and excluded from the sale. The rise in solar systems that come with long-term lease in California homes prompted the addition of this section. The section provides that the buyer's approval of and ability to assume the lease is made a contingency of the home purchase.
Scope of Duty
In an effort to protect the broker, the CAR added a detailed section to the agreement that outlines the many things that brokers are not responsible for and are not required to do.
Removal of Termite Reports
One change that will be of particular notice to southern California REALTORS®, is the removal of the termite report from the list of inspections whose cost is allocated by negotiation between buyer and seller. Termite inspections are now being lumped in along with other inspections a buyer may want to request.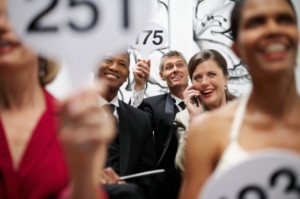 Throughout the country, local housing markets have been plagued by low inventories of available homes, a factor that has sent many home buyers into bidding frenzies. With buyers in no short supply, home sellers are finding that the offers with the most money on the table aren't always the most attractive. Many home sellers are paying for piece of mind that their transaction will go as smoothly and painlessly as possible.
"What sellers really don't want to do is waste time," said John Walsh, president of Connecticut-based lender Total Mortgage, to CNN Money.
So how can you, as a home buyer, edge out all those other bidders? Here are a few tips to win over home sellers without having to bid over your budget:
Offer Cash
Cash is king, and if you have it now is the time to use it. Over the last few months, a sharp increase has been noted in all-cash sales, more than 40 percent. It's no secret that all-cash sales are infinitely more appealing to home sellers because since the housing crash, the process to securing a mortgage has become more and more arduous. With cash sales the seller is already certain that the buyer is qualified and nobody has to sit and wait for the loan approval process to go through.
In some situations, many sellers have been known to accept a lower offer just because it's all in cash.
Get Your Mortgage Good to Go
If you don't have the cash to put down on a home, fear not as being well-prepared by pre-underwriting a mortgage can give you an edge as well. Getting a pre-underwriting for a mortgage allows lenders to review all of your income and asset documentation in the pre-approval process. This gets everything set on your end so the seller will know when you make your offer that your mortgage application will not be rejected and the transaction can flow smoothly.
Keep Contingencies Reasonable
Contingencies are clauses in contracts that are made to protect buyers if certain conditions are not met. For example, a buyer can sign a contract that will allow them to back out of a deal if a buyer cannot be found for their own home. In extreme sellers markets, such as those that many areas throughout the country are experiencing, this contingency is often waived as homes are moving rather quickly on the market.
One contingency that should never be waived is the home inspection. Should an inspector ever find a major problem that could cost you, the buyer, far too much to fix, you will want to know before signing off on the purchase.
Be Number One
Keep a constant watch on the market and be vigilant. When a home comes on the market, see it as soon as you can and be prepared to make your offer. Getting you bid in early will allow you to preempt any other offers and make a diligent first impression for the seller.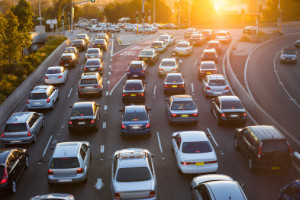 In an effort to gain an even greater understanding as to what their clients are really looking for in a home, the National Association of REALTORS® gathered May 16 to discuss one factor that becoming increasingly important to home buyers: traffic and commuting.
The panel of REALTOR® representatives and experienced economists found that with the increase of traffic in most metropolitan areas due to job growth, commute times are becoming a major factor to home buyers and may ultimately influence the way that communities develop in the future.
As the economy continues to stabilize, many metropolitan areas are booming with local businesses finding all of their necessary resources within the confines of their local areas. These businesses are looking to optimize operations by hiring more skilled workers and interacting with other companies in the area for business practices. As a result, cities are growing and traffic in an out of large cities is heavier than ever.
"Skilled workers move where they can find work, creating more traffic and driving up housing prices," said Lawrence Yun, NAR chief economist. "It creates a positive feedback loop; the more skilled workers employed in an area, the more others want to move there."
Growing Commutes Could Lead to Walkable Communities
While much may not be able to be done about commute times as the economy grows, many home buyers may be looking to eliminate certain costs associated with their commute by slashing travel times and using mass transit resources.
According to NAR economist Jessica Lautz, "Seventy-three percent of recent home buyers said that commuting costs were an important factor when deciding whether or not to purchase a home."
With such a focus on traffic and commute times and the increased importance of home owners wanting to limit their time on the road, a shift may be in store in the future of real estate development. Highways and roads are an expensive alleviation to this problem, and NAR economists see communities shifting to walkable designs that may take vehicles out of the question altogether. This could put home, work and amenities such as shopping, transit and entertainment all within a leg's reach, so to speak.
"There is no way to solve traffic congestion," said Anthony Downs, economist from The Brookings Institution. "There is no city in the world rich enough to build an adequate amount of roads to accommodate all of the workers and students who want to be on the road at the same time. Congestion is simply an inexorable part of the way cities grow."
These communities seem to be attractive to younger, single buyers who seem to take greater advantage of these urban amenities. Of those respondents who factored commute into the home buying process, the average age was calculated to be 38. At this age, marriage and parenthood tend to be important factors that draw home owners out of large cities and into more affordable suburban or even rural areas.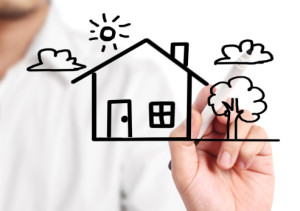 The housing market has yet to take off this year as many economists hoped it would. In a recent survey conducted by lending powerhouse Fannie Mae, a big road block for many Americans is weak morale in the direction that the economy is headed and the affect that will have on household income.
Fannie Mae conducts a monthly national consumer attitudinal survey as a means to determine where American consumers are at in terms of mental and emotional relation to current market conditions. Response provide an indicator as to the owning and renting behaviors of consumers and can help to gauge where Americans are at with their finances and where they may go with investments.
According to the latest installment of the survey, Americans fear for the one factor that will enable them to purchase a home and afford the monthly expenses: income. Approximately 57 percent of respondents indicated that they believe the economy is headed in the wrong direction, resulting in a bleak outlook on the ability to afford a home. Respondents whose income was significantly higher than it was at the same time last year was also found to have decreased four percentage points from last year to 21 percent.
Americans Holding Back on Housing Market
Respondents to the study were generally found to have a positive attitude toward housing, however their general negative attitude toward the economy has stalled many from entering the home buying or selling market, a factor which has restrained activity severely below seasonal trends.
"Consumers' lukewarm income expectations and reticence about the economy seem to be holding back housing demand," said Doug Duncan, senior vice president and chief economist at Fannie Mae. "This year's spring and summer home buying season has gotten off to a slow start, even as mortgage rates have trended lower over the past two months. Our National Housing Survey data show that economic conditions continue to be the top concern among consumers who think it's a bad time to buy or sell a home. While recent housing activity suggests that the worst of the slump may be behind us, this caution among consumers supports our expectation that the rebound in home sales will likely be too modest to pull sales for all of 2014 ahead of last year."
The survey, which polled 1,000 Americans via live telephone interviews, also found that Americans are feeling slightly less confident about buying a home but more confident in selling a home. The share of respondents that felt it is a good time to buy a house slightly month-over-month to 68 percent while those who felt it is a good time to sell a home rose to 43 percent, which is an all-time high for the survey.
Approximately 48 percent of respondents think that home prices will go up over the next year, while only 7 percent predicted that home prices will go down, which is a indicator that outlook on housing is at least positive among most Americans.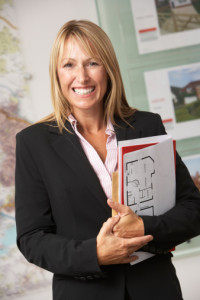 As the national housing market continues on its way to recovery, one of the biggest stories over the last year has been the growth in home prices. According to a new survey conducted by the National Association of REALTORS®, this prosperity has finally been carried over into the pockets of the stewards of the housing market, the REALTORS® themselves.
The 2014 National Association of REALTORS® Member Profile has recently reported that both income and sales volume of approximately 1 million registered REALTORS® have jumped in the last year. REALTORS®, who are members of NAR and are subject to a stricter set of ethics and standards of practice codes, account for about half of the approximately 2 million active real estate licensees in the United States.
This marks the third year in a row that REALTORS® have seen an increase in these values and is providing a healthy outlook for those in the real estate profession.
"Fueled mostly by rising home sales and prices, the median gross income of a REALTOR® increased to $47,700 in 2013 from $43,500 in 2012, marking a 9.6 percent rise and a sharp gain from $34,900 in 2011," says Lawrence Yun, NAR chief economist. "Although the median number of transactions or commercial deals remained unchanged from last year at 12, this marked a continued return to pre-recession levels after bottoming out at seven transactions in 2008 and 2009."
NAR Attracting New Members
NAR's survey also highlighted the new demographic coming to the profession. In the last year, NAR saw a huge influx of new and younger members.
The average years of experience reported by NAR members reduced from 13 to 12 years, while the average age reduced from 57 to 56 years. Three percent of REALTORS® are under 30 years of age, while 16 percent fall between ages 30 and 44, and 24 percent are 65 and older.
"REALTORS® bring value to buyers and sellers, help build communities and encourage responsible homeownership behaviors," said NAR President Steve Brown. "The fact that the number of members with one year or less of experience rose to 9 percent in 2013 from 5 percent the year before shows that those agents getting into the field are attracted to the many benefits and business opportunities that come with being a REALTOR®."
As age demographics change within the profession, so do common business practices such as the use of a website and varying forms of communication with clients. The NAR study found that more than two thirds of REALTORS® have a personal website, while 61 percent use social media or professional networking sites, which is an increase of 5 percent from 2012. In order to keep existing and potential clients up-to-date and informed on trends in the real estate industry, approximately 12 percent of REALTORS® keep a blog.
As a means to stay in regular contact with clients, REALTORS® keep many forms of communication open. Approximately 90 percent were found to prefer email, while 90 percent used telephone and 80 percent cited text messaging as a preferred form of communication.
In the search for a new home, there are a few essential requirements that buyers look for such as the bedrooms, bathrooms and kitchen. Despite the necessity of these features, they may not always be a large part of the deciding factor of a home. Then there are a few non-essential amenities such as a swimming pool, waterfront access and a vast amount of square footage that can really draw a buyer into a home and end up being the ultimate influencer in the purchase of a home.
As wonderful and fun as they can be, these features can end up costing the home owner a lot more in insurance premiums than they are worth. Unfortunately, most buyers don't realize the full cost until after going into contract, which is when home buyers typically get insurance quotes on a property. In order to avoid a serious sticker shock, here are a few specs on home features that could bump up insurance costs a great deal:
Swimming Pools
Despite their fun and relaxing nature, swimming pools are considered one of the biggest home liabilities by insurance companies. Home owners typically insure their homes with a minimum liability coverage limit of $100,000. However, due to the high rate of drowning and water injuries, financial parties such as the Insurance Information Institute recommend increasing that limit to $300,00, which will significantly raise the premium. Some even recommend investing in an umbrella policy to increase liability coverage in the event that a friend or neighbor has an accident in the pool.
Water Views
A beautiful water view can have a wonderful calming effect on a home owner, but this does not come for free. Properties located on an ocean, lake, river or other type of body of water are valued substantially higher than inland property and they also carry a greater risk of flooding. As a result of this risk, waterfront properties require more extensive insurance coverage.
Many standard home owners and renters insurance policies cover water damage, but they don't cover damage from flood/rising water. In situations where rising water is a threat, an additional flood policy is typically required as a protective measure. In cases where a mortgage is involved in financing the purchase of a waterfront home, the lending company will likely require a flood insurance policy for the home.
Square Footage
Trying to tell someone moving out of a cramped city apartment that bigger is not always better may not go over well, but it will when the cost to insure a large home is factored in. When a home has more square footage, it costs more to replace in the event of catastrophic damage. This will up the cost of dwelling coverage, which is a portion of a home owners policy that provides for structural rebuilding of a home. Home owners can get an idea of how much this might cost by multiplying the total square footage of the property by local construction costs.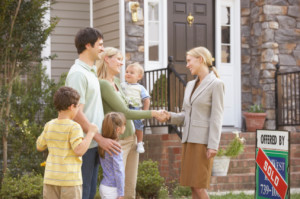 As the old saying goes: timing is everything. Truer words could not be stated especially when delving into real estate transactions. One of the most common questions that real estate agents find themselves fielding from potential home buyers and sellers is: What is the best time buy or sell a home?
Much like the changing seasons, the business of real estate follows an ebb and flow of productivity, often in relation to the position of the sun in the sky. Certain times of the year are ideal for selling and buying, and any savvy client ready to dip into the market would be apt to take in these few considerations before jumping in head first.
Spring is the Busy Buying Season
One of the most unpredictable factors in real estate is the timing of a home purchase. Unlike going to the store or online and purchasing whatever it is you desire, there are many factors that go into purchasing a home. Additionally, there are just as many factors that can work against sale and cause things to fall through.
A more predictable factor that smart buyers will want to pay attention to is inventory. Real estate inventory fluctuates greatly by season, with spring and fall typically seeing higher levels. Spring, in particular, sees a huge influx of inventory as sellers can get antsy over the winter months and will want to list their homes in anticipation of warmer weather and better showing and moving conditions.
Sellers Shouldn't Hibernate in the Winter
The cold winter months typically see a downgrade of inventory as a result of both the weather and all of the activity that is devoted to the holiday season. While most sellers would think it advantageous to sit these few months out, the savvy seller knows to keep their home on the market for that special population of buyers that are still looking.
While real estate has busy and non-busy seasons, there is definitely no "off" period. Serious buyers will always have an eye on the market and listing a home during a period when inventory is at a low point can give a significant amount of leverage to the seller who won't be dealing with a great deal of competition.
List Early in the Week
In this day and age, one thing has remained constant in the world of real estate: the Sunday open house. Now that listings can go live online any time of the day or week, agents and sellers are finding themselves scrambling to get the home picture perfect and internet-ready by the Thursday or Friday before the first open house.
In order to build set your listing apart and build anticipation, work to have the listing go live earlier in the week. Listings that go live on Monday or Tuesday can garner greater interest throughout the week and can lead to a strong open house over the weekend.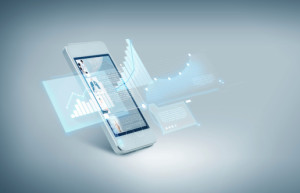 While the internet continues to be an important game-changer in the way we all live and think, one industry that is really undergoing some massive innovation at the hands of technological advancements is retail. Almost every brick-and-mortar retailer now has an online presence from where consumers can buy goods for just a little more money for shipping and handling and a lot more in convenience and ease.
While some real estate agents may be distressed to learn that retail space may be in jeopardy in the era of e-tail opportunities, a recent report released by the National Association of REALTORS® is indicating that the internet is simply changing the face of retail, and not eliminating the physical retail space altogether.
The report cites recent research that indicates that many consumers are not solely relying on e-commerce for their retail needs, but rather they are opting for an experience that blends the two together. One such report came from the Forrester Research survey, which indicated that shoppers felt that physically visiting a store was the most important source of product research before making a purchase in every major consumer category save travel.
"The good news is that even though Apple, Netflix, Amazon, eBay and other online giants killed record stores and video rental shops and are in the process of doing the same to electronics and bookstore big boxes, e-commerce will never replace the brick-and-mortar experience," says Sean Glickman, managing director of Glickman Retail Group in Maitland, Florida.
What a Savvy REALTOR® Needs to Know About the Changing Landscape of Retail
As retailers are continually exploring their opportunities created through an online presence, real estate needs are changing rapidly making it imperative for the real estate agents that are advising retailers and tenants on their space decisions to evolve accordingly.
One of the biggest transitions will be for retailers to reduce their physical footprint by upping their virtual footprint. This will result in smaller spaces with an added importance to all the fundamentals for a successful retail site including visibility, accessibility, parking and favorable demographics.
Another important factor will be the incorporation of technology into the store so as to create a cohesive environment between the two consumer avenues.
"This research speaks to the need for retailers to focus their technology efforts inside the store," said Dan Seliger, digital strategist for 3GTV Networks, in a recent Brick Meets Click blog post. "We have to stop thinking of the Internet as something tethered to a home computer or a shopper's smartphone. The goal should be a borderless communication continuum where every channel is connected. … Smart retailers can use this approach to help overcome the inherent limitations of brick and mortar while offering shoppers a blended in-store experience built around their needs."
One thing that real estate agents and their retailer clientele will agree is that despite the changing landscape of consumerism, one thing will always remain constant: the importance of the customer. Savvy real estate agents will keep a sharp eye out for changing trends in this field so as to ensure the satisfaction and success of their own clientele in the coming years.