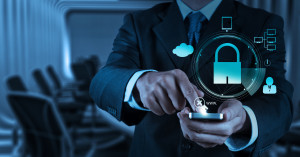 CFPB Regulations are the hottest topic in our industry right now. When the TRID rules take effect, there will be industry-wide changes that will alter the way you will process your sales and run your business. Not to be overshadowed is the risk of identity theft, which has exponentially increased over the past couple of years, requiring a need to exercise tighter controls. Learn how American Trust Escrow has been proactively putting systems into place to protect your client's money and identity!
Centralized banking procedure (wire fraud protection)
Secure files: Locking and securing all files, client statements of information, bank statements, and proof of funds etc.
Encrypted emails with non-public information (NPI)
Cell phone email security
Background checks on employees and vendors
In addition to these measures, American Trust Escrow carries the following insurance policies to protect clients:
$3,000,000 in Errors and Omissions (Commonly referred to as E&O)

$2,000,000 in Cyber Liability
$2,000,000 in Commercial Crime
Lastly, American Trust Escrow has successfully completed a Statement on Standards for Attestation Engagement No. 16 (SSAE 16) SOC 1 and SOC 2 Type 1 Audit. The audit is helpful for Service Organizations to gain an understanding of the quality and type of controls and processes that are in place. It has been considered the gold standard in compliance in our industry.
Let us show you how we combine compliance and security with service! Call today to open your next secure escrow.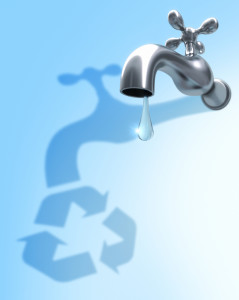 You've heard about the drought for years. You've seen the "Water Wise" commercials on television and the electronic billboards on the freeway that read: "Drought. Save Water!" But, when the water companies start to fine you for inefficient or even wasteful water usage, that's when the shoe really and truly drops. This is the tipping point, the watershed if you will, of the water crisis. It just got personal.
On the surface, it seems unlikely that one person's daily habits could help the state of California deal with its water crisis. Yet, if each one of us takes personal responsibility to make a difference, it will add up to millions of gallons of water saved every month. With that said, here are some easy ways to get the ball rolling:
BATHROOM
This is a no brainer – turn the water OFF when brushing your teeth.
Keep showers under five minutes. It can save 1,000 gallons per month!
While waiting for water to get hot, collect the running water in a garden can and use it to water your plants.
KITCHEN/LAUNDRY ROOM
Run the washer/dishwasher only when full. It can save up to 1,000 gallons per month.
Energy Star® dishwashers use less water than if you wash your dishes by hand.
Give the garbage disposal a break and compost vegetable food waste instead. Fringe benefit: Great fertilizer for your garden!
OUTDOOR
Mulch plants. It retains moisture so you water less.
Collect runoff water from gutters and downspouts and use to irrigate your outdoor plants.
Replace thirsty lawns with fake grass or hardscape.
Start your own water conservation program today by selecting three new habits from the aforementioned list. Not only will it add up to hundreds or even thousands of saved gallons, it will keep you out of hot water with your local water district.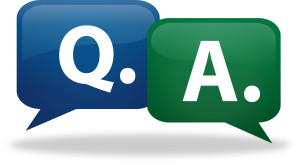 Through many of our training classes, we've jotted down some questions from Realtors about the "Consumer Financial Protection Bureau" (CFPB) and upcoming changes and have answered a few of them here. We hope you find this information useful! Stay tuned for more Q&A posts!
Should the agents get emailed financial info from the borrower even if the borrower is just CCing the agent? This would really be up to the agent and how hands on they are with the buyer's lender. It would be safer if this type of information was only provided to the lender directly. If the agent does want to be provided this information, it is about having a plan in place to keep that information in a secure or stored on a protected computer with proper safeguards.
Will Escrow/Lender be notifying us – the agent – when the new Closing Disclosure is sent to our buyers? This is a good question for each agent to ask their buyer's lender in the beginning of the transaction. Again each lender will do things a little differently. Lenders have said that the Closing Disclosure (TRID) will be sent to the settlement company (Escrow) when it is sent to the Buyer, but the settlement company (Escrow) cannot provide it to the agents. Some lenders have said they might have the buyer sign an authorization to provide the Closing Disclosure to the agent.
Is the EMD (Earnest Money Deposit) at risk if borrower changes their mind during the closing disclosure periods? This would really be dependent on how the contract is written. If the loan contingency is past and the delays are caused from last minute changes it could possibly open the buyer up to losing the deposit if the seller pushes to cancel and take the deposit.
All this seems to be about the buyer, what about the seller? The CFPB is a set of rules written for the lender to follow. Since the lender is working with the buyer/borrower they really only apply to the buyer/borrower. The CFPB is the "Consumer Financial Protection Bureau" which is working to protect the consumer and the consumer by definition is the person purchasing or consuming something.
Send us any questions we can help answer for you regarding the new CFPB TRID/Closing Disclosure or contact us today to learn more about our CFPB training sessions available.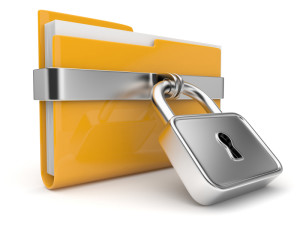 Pango Group executives are offering compliance training sessions with real estate agents, lenders, and other escrow companies throughout Southern California. Scott Akerley, Jeff Russell, and Joe Curtis have launched this initiative to educate the real estate and lending community on the new regulations coming up. These sessions include topics such as:
What is CFPB and how does/will it affect the loan process
CLOSING DISCLOSURE (effective August 1)- How to prevent your closing from being delayed
Realtors, as the buyer and seller's most trusted resource, how can you make sure the escrow companies you are working with, are protecting your client's money and identity
How our industry can help protect consumer's identity and non-public personal information (NPPI)
"We believe knowledge is power. The way we do business is drastically going to change on August 1st for all parties in a real estate transaction. Our goal is to help guide our clients through regulatory changes, so they can educate their buyers and sellers in an upcoming transaction," says Pango Group, CEO, Scott Akerley.
As leaders in compliance, Pango Group was the first independent escrow company in California to complete the Statement on Standards for Attestation Engagement No. 16 (SSAE 16) SOC 1 & SOC 2 Type I audit. These audits are widely recognized and demonstrate their adequate controls on hosting and processing data that belongs to their customers.
Who is Pango Group?
Pango Group is a family of companies that together are the leading California-based escrow experts.  The Pango Group's mission statement is "to provide exceptional service while enhancing the lives of the people, partners and communities it serves."  For over two decades, our partners have prospered through frequent market fluctuations, legislative changes, shifting assessments, and increasing expectations from customers.
If you're interested in learning more about CFPB compliance and new regulatory changes, please contact Kristin Hill at khill@pangogroup.com.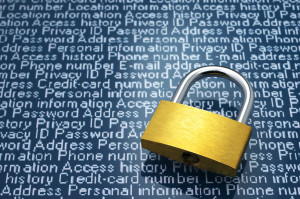 Pango Group, American Trust Escrow's parent company, has successfully completed a Statement on Standards for Attestation Engagement No. 16 (SSAE 16) SOC 1 & SOC 2 Type I audit.
The SOC 1 report audits the controls relevant to a service organization's financial reporting systems. A SOC 1 audit is widely recognized, because it represents that a service organization has been through an in-depth audit of their control activities, which include controls over information technology and related processes. By obtaining a SOC 1 report, Pango Group has demonstrated that they have adequate controls and safeguards when they host or process data belonging to their customers.
SOC 2 focuses on vital policies and procedures not directly tied to revenue. SOC 2 was created to protect companies from hackers that attempt to steal financial and computing resources, as well as personal information. Completing the SOC 2 audit assures Pango Group clients that they utilize the appropriate systems to safeguard their customer's data and information.
With the ever evolving regulations mandated by the Consumer Financial Protection Bureau (CFPB), Pango Group is proud to be the first independent escrow company in California to complete this certification to ensure our client's non-public personal information (NPPI) is protected.  As part of the process, Squar Milner, the largest independent accounting and advisory firms in California, as well as one of the largest 75 accounting firms in the nation, performed both of these extensive audits.
"We have invested a tremendous amount of time and resources over the past 18 months into these certifications to make sure we are leaders in compliance. This is a great accomplishment and will allow us to continue our top-notch service in a changing regulatory environment," says Pango Group CEO Scott Akerley.
"Clients can count on us to comply with industry best practices, and our hope is that our efforts allow them to concentrate on growing their business, instead of worrying about compliance."
What is CFPB?
The Consumer Financial Protection Bureau (CFPB) is an independent agency of the United States government responsible for consumer protection in the financial sector. Mandated by Dodd Frank, Congress established the CFPB to protect consumers by carrying out federal consumer financial laws. Other functions of the CFPB include researching consumer behavior, to monitor financial markets for new risks to consumers, and to promote financial education.

What is SSAE 16?
In both the Escrow and Title Industries, SSAE 16 SOC 1 and SOC 2 Type I is becoming the industry standard designed to provide an overview of Service Organization's description of internal controls and processes relevant to their customers.  The audit is helpful for Service Organizations to gain an understanding of the quality and type of controls and processes that are in place.  A SSAE 16 SOC 1 and SOC 2 Type I audit has an audit opinion and a description of services relevant to the services under review as of a point in time.   What does this mean?  An Independent External Auditor provides an audit opinion describing the type and quality of controls a company has in place, which are designed to comply with industry best practices.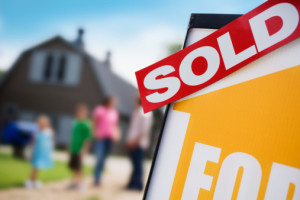 Prior to looking into the process of buying a home, the term "escrow" may be foreign to you. After you've been through it however, you quickly realize what an important part of the process escrow is and why prospective home buyers should learn more about it.
When buying or selling a home, a large amount of money is at stake. Escrow is the term that essentially ensures the safety of this money and is a crucial part of the process that enables the transaction to take place.
Defined in layman's terms, escrow is what happens when money is deposited by a buyer into an account proctored by a neutral third party. That neutral third party is known as an escrow agent or officer. This agent essentially holds onto the funds until all sides of the sale agreement are fulfilled by both the buyer and seller. Upon the completion of all tasks necessitated by the terms of the contract, the escrow account is opened and the money is then transferred to the seller.
This service works to ensure the safety of both the buyer and the seller. Prior to purchasing a home, a buyer wants to make sure that all measures are in place to make the investment a sound one, while a seller wants to make sure that the buyer has the appropriate funds to make sure the sales goes through. If something falls through on the deal, the money in the escrow account can be transferred back to the buyer.
Escrow Versus Trust
Many home owners often think of escrow as a trust agreement. While these two terms are often used interchangeably, there is an important difference between these two terms that often begs an explanation.
In terms of banking, there is not much to discern a trust agreement from escrow. Each is the process of depositing funds to a third party until the payer and payee both complete terms of an agreement. However, the key difference between these two terms lies in how the terms of said agreements are carried out.
In a trust, the relationship between the agent and the beneficiary can be a lot less defined than that of an escrow agent and the buyer and seller. A trustee's duties are to take care of the trust assets so as to benefit the beneficiary in the agreement. This can include a broad range of activities and practices that only work to improve the standing of whoever is set to receive the funds.
An escrow arrangement is a lot like this, but with a narrower dictation as to how the deal is to be carried out. In escrow, the agent or officer works as a fiduciary between buyer and seller, rather than a representative of either. The element of the deal that dictates the officer's action is the terms of sale written into the contract itself. This is a very narrow and special type of trust arrangement that only takes place in the real estate field.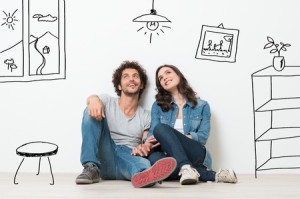 In an effort to learn from mistakes from the past and safeguard for the future, the government is finally putting into an action a series of reforms and rules that would qualify lenders for residential mortgages. The measure also includes the creation of agencies such as the Federal Deposit Insurance Corporation, as a means to establish a strong system of checks and balances that will help to keep lending standards in the right place. Stemming from the 2010 banking reform bill that was a result of the financial crash in 2008 and subsequent years in crisis, the government is instituting a new system called the qualified residential mortgage (QRM) rule. The QRM rule outlines a series of obligations a loan must meet in order to be considered a safe loan and eligible to be sold to investors as part of a mortgage-backed security without having to maintain 5 percent of the loan amount in their ledgers. This is a safeguard that will allow lenders to loan money for less money to the borrower as they won't have to pass along the risk-retention cost to the buyers. According to the National Association of REALTORS®, this move is a win for both lenders and borrowers, because it allows for a broad range of occurrences and situations so as to not limit lenders into creating an even tighter real estate market by increasing costs and adopting stricter policies. "NAR applauds the Federal Deposit Insurance Corporation for finalizing the Qualified Residential Mortgage rule today, which includes a broad definition of QRM and aligns with the Qualified Mortgage standard implemented earlier this year," NAR President Steve Brown says.
QRM Rule Allows For Wide Range of Home Buyers
While many were fearing a reform that would ultimately weed out buyers facing difficult financial factors such as student loans, the QRM rule will actually work to make mortgage lending a universally attainable process for all demographics of serious home buyers. The QRM rule has been aligned with the QM rule, the qualified mortgage rule, which went into effect at the beginning of this year. Together, the two rules provide a unified, universally accepting front that economists hope will spur the continually ailing real estate market. The QRM rule, considers a loan qualified if the borrower's debt-to-income ratio is 43 percent, among other factors. Another improvement was the removal of the idea of a singular down payment requirement, which NAR was strongly opposed to. "Importantly, the final rule relies on sound and responsible underwriting rather than on an onerous down payment requirement to qualify as a QRM loan," Brown says. "NAR strongly opposed earlier versions of the rule that included 20 and 30 percent down payment requirements, which would have denied millions of Americans access to the lowest cost and safest mortgages." With the QM rule already in effect, the QRM changes are expected to flow smoothly when the rule goes into effect 12 months from October 21. This grace period allows lenders to align their practices with the new rules, if they haven't done so already.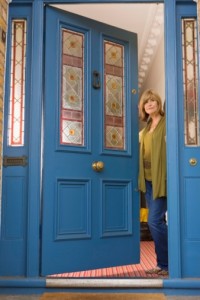 Every once in a while, a real estate agent will come across a property in which it seems the home will "sell itself." These are properties that are just so alluring to buyers that the home is snatched off the market almost as soon as it is listed. While this is a best case scenario and one that many home owners would hope for when it comes time to sell their own home, this is an incredibly rare occurrence.
Even an attractive, clean home with plenty of features that would connect with a wide range of buyers can sometimes have a little trouble selling. The key to keeping these homes from languishing on the market for so long that they become undervalued is to market them to as wide a network as possible.
Here are a few tips for exposing your home listing to a larger market of buyers.
Call in a stager
As a real estate agent or even the home owner, it is sometimes a little more difficult to see the potential of a home once you've been immersed in it for so long. Calling in someone with a fresh eye for furniture placement can bring in new energy to the house and can create an environment that will appeal to a larger mass of buyers. Many home owners decorate their homes to their personal tastes, which can be very different from what home buyers are interested in seeing in a home.
After a stager has done their work, call in a photographer to take proper pictures that really show the true potential of the home. Many successful real estate professionals have seen a strong correlation between staging and photography to selling quickly and for the best price point.
Add floor plans and property photos to the listing
While professional photos can give potential buyers a feel for the home's space, including a floor plan will create a more complete picture in their heads. The floor plan can better indicate the flow from room to room in the home. It can also give your listing a little bit of edge if there is new construction in the area that you may be competing with. The floor plan can highlight remodeling or important structural features that might not be as obvious from the photos.
Many MLSs are now allowing for upwards of 35 photos, so while you're including plenty of photos of the inside of the home, make sure to include some of the outside too. This will help to give buyers a better idea of the neighborhood and overall lifestyle of the home and its environment.
Rewrite the property description
Many consumers today are more concerned with hearing a story rather than just facts. Make sure your property description really conveys what life is like in this particular home and community. Create a visual and emotional experience with your words so that when potential buyers go to look at pictures they remember the excitement exuded by your property description.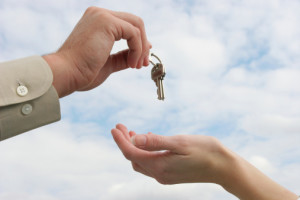 Closing escrow on a new home is quite an accomplishment and one that takes an incredible amount of work, research and collaboration to get to. However, once those papers are signed and the keys are exchanged, the work isn't over. There are at least three things you must to in order to give yourself a better peace of mind and ensure the security and well-being of your new investment.
Here are the three things you should do immediately after closing escrow on your home.
Change The Locks
In order to ensure that you and your family are the only ones that have access to your new home, have your locks changed so that previous owners' keys won't grant them access. Not doing so can invite those who have lived in the home, or anyone who may have come into possession of a key in the past, to come on in and help themselves. Leaving you, your family and your possessions open to such a danger, even if the possibility seems remote, is needless as the problem is rather cheap to fix.
Get Home Warranty Contacts Into Your Phone
Keeping track of your home warranty policy is crucial for the first year of which you own your home. Make sure to get the contact information for the customer service division of your home warranty company in your phone. This way if something goes wrong, you can easily call up and inquire if the problem is covered under the warranty, it never hurts to ask!
In addition to getting contact information, set a reminder for the 345th day after you close on your home. Home warranty policies should cover your home for one year. Setting a reminder for a few weeks before the expiration of the policy will give you a chance to explore the home, checking for any maintenance needs that should be taken care of prior.
Set Termite Inspection Reminders
Much like the home warranty, termite-related damages can be covered under warranty for a certain amount of time. Again, make sure you have the termite company's name and number in your phone so that you have easy access to the information in the event of a problem. Then, set yourself two reminders, one for the 345th day and another for the 700th day after closing escrow.
The state of California mandates a one-year warranty on any wood or other home repairs done to fix damage caused by termites. Check any work that has been done on your home on the 345th day, and schedule any work that may need to be updated. California also mandates a two-year warranty on termite inspections, so on the 700th day you should be calling out the termite company to come out and re-inspect for active infestation. Give yourself plenty of time before the two year mark is up as it could take some time to coordinate an inspection and re-treatment, if necessary.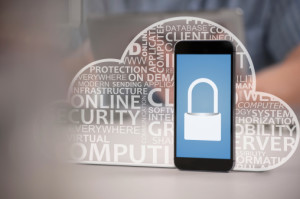 On September 25, the real estate world received a shock when one of its own was kidnapped from a private home showing and found dead days later. In the wake of the terrible tragedy of the death of Beverly Carter, agents and brokers have been working to improve the security of agents.
Luckily with the proliferation of mobile apps and wearable technology, agents have been able to take an active approach in ensuring their own security out in the field. Here are a few of the most popular gadgets out on the market that are increasing safety in the office and individual agents working alone at showings and open houses.
Mobile Apps For Safety
Any savvy agent won't go anywhere without their smartphone, and luckily there are a number of apps that can help to ensure safety and rescue in the event of an emergency. The Guardly Safety App is one such application that is available for every smart device regardless of its operating system. The app offers an automatic connection with emergency services, real-time notification to designated people, real-time location tracking and an emergency beacon. The app requires a $19.99 yearly subscription fee and features typically run about $1.99 each per month, a small price for personal safety.
Another great app is Secure Show, an app that allows you to verify prospects by running their id against various state databases. While this isn't a background check, it is a great way to make sure there aren't any immediate red flags and can also point to who the agent is with in the case of a disappearance.
Wearable Devices
While a phone is a rather obvious device that would aid in rescue or prevention, many companies are working on devices that aren't quite so obvious. "Smart jewelry" is quickly becoming more popular as agents can wear a seemingly innocuous piece of jewelry that can actually pin point the location of an agent. Cuff is a small device that looks like a bracelet or necklace and can send out a signal for location as well as pick up audio recordings from the device.
A number of other companies such as First Sign and Stiletto have also been disguising jewelry with GPS tracking and access to emergency services in the event it is needed.
Secure Possessions
At industry events such as an open house, agents' possessions sometimes have a tendency to "walk away" while they might be busy showing a client around the home. In order to maintain the security of possessions, a number of companies including Tile have made devices that help to keep track of things. Tile is a device that can be attached to keys, purses, computer cases or practically anything else, and can alert you to their location within a 100-foot range.
Another device, yet to be released, is the TrackR, which is a disc that can alert you via your smartphone if your belongings such as a purse or keys are walking away from you. You can also get GPS updates as to the location of your belongings.