We get asked this question a lot: "What is the difference between title and escrow?" We've created this educational infographic to help people understand, click on the image for a larger view! Contact your escrow officer if you have any questions!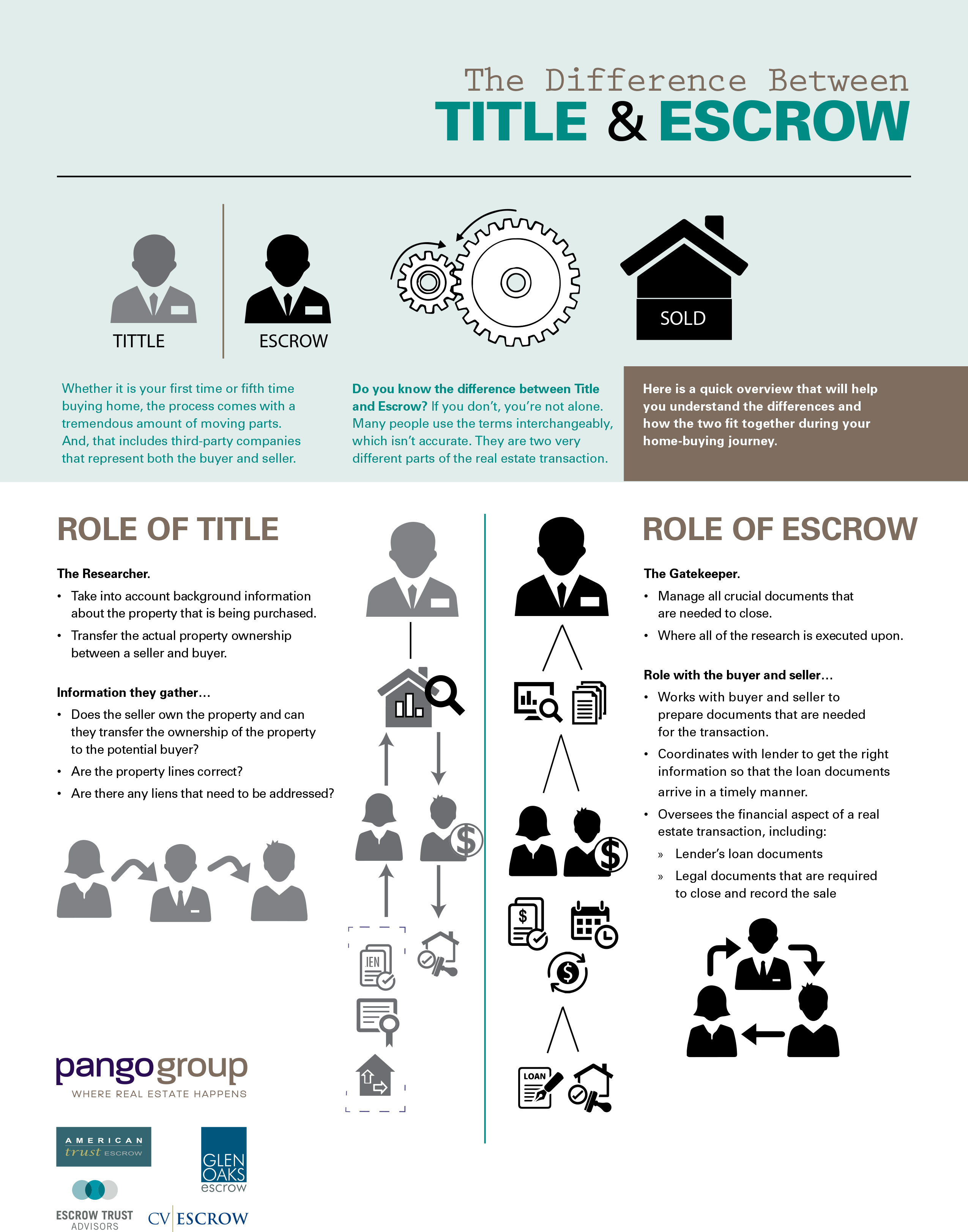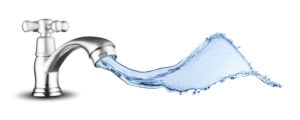 Starting January 1, 2017, water conservation retrofitting goes statewide for single family dwellings. All homes built on or before January 1, 1994 are required to update to complying water conserving fixtures on or before January 1, 2017. Commercial buildings and multi-family units built prior to January 1, 1994 are required to make the transition on or before January 1st 2019.
A seller or transferor of single-family residential real property, multifamily residential real property, or commercial real property must disclose to a purchaser or transferee, in writing, specified requirements for replacing plumbing fixtures, and whether the real property includes noncompliant plumbing. Fixtures include water closets, urinals, showerheads, lavatory faucets, and kitchen faucets. Noncompliant fixtures can only be replaced by fixtures complying with the requirements of CALGreen and the California Plumbing Code.
As of January 1, 2014, SB 407 requires non-compliant plumbing fixtures to be replaced by water-conserving plumbing fixtures when a property is undergoing alterations or improvements as defined by the California Building Code and California Green Building Code.  These codes define alterations and improvements as any construction to an existing structure which enhances or improves the structure. Construction related to repairs or maintenance of the structure are not considered to be an alteration or improvement.
For more information, please check out these useful links:
http://www.bsc.ca.gov/Codes.html
https://www.calwater.com/conservation/conservation-kits/

One of our priorities here at American Trust Escrow is to ensure we keep you informed about topics affecting our industry! So, we wanted to share with you a few details about a pretty hot topic: Social media + RESPA
We all love social media. It's awesome! It allows us to stay in touch with friends, family and colleagues and lets us show them we care about what's going on in their lives.
But, unfortunately, it has opened the doors to legalities around the type of relationships that companies like ours can have with you online.  
Recently, regulators have been closely analyzing and cracking down on social media business arrangements that violate RESPA's anti-kickback provisions and other anti-steering laws.
So what does this mean? Here's an example: Here in California, something as simple as a Facebook "like" can lead companies receiving a cease-and-desist letter from the Department of Business Oversight (DBO), which supervises state-licensed financial institutions like banks, loan originators, broker-dealers and escrow agents.
But it's not that straightforward.
Our team can 'like' a photo of your vacation or wish you a happy birthday, but we can't 'like' anything you post related to a new listing or open house.
You might be thinking to yourself, "but, why?"
Basically, it boils down to certain types of "likes" being seen as promoting actions and giving a "Thing of value" – a big no-no when it comes to RESPA.
Since these rules are somewhat vague and open to interpretation, there's a lot of talk around what's a violation and what's not.
So what does this all mean?
We love what we do as a company. We live to provide you with impeccable service. In turn, we want to be around for the long haul. To ensure this is possible, we will closely follow all of the rules that exist around this topic.
We just wanted to remind you that we like you, even if we can't like your page!
Of course, please feel free to contact us if you have any questions or are interested in learning more about this topic. As always, we're here to lend a helping hand whenever we can!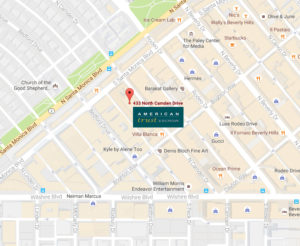 Effective Monday, October 24th, you can find your ATE Sunset escrow officers in Beverly Hills! We are located at: 433 N. Camden Dr.
Suite 600-24
Beverly Hills, CA 90210
All phone numbers (310.550.3330) and faxes and great service remain the same.
We look forward to seeing you in our new space!
The language of escrow and the real estate transaction doesn't need to be a stumbling block; once you know the terms, these words become what they are meant to be – valuable tools to help smooth the road to a successful transaction.
Contingency
This is a clause in the sales contract that says something must happen before the sale goes through. The sale is contingent on this event, in other words. Common contingencies are the arrangement of financing, a successful home inspection or wood pest inspection, or a roofing or sewer report.
FIRPTA
The Foreign Investment in Real Property Tax Act of 1980 is important if you are buying a property from a person or corporation that is not US-resident. FIRPTA rules state that the buyer must withhold 10% of the realized sale price for tax purposes. A common exception is if you are buying a personal residence for under $300,000.
Cal-FIRPTA
The California version of FIRPTA, this legislation requires the withholding of a percentage of the sales price for most California real estate transactions. Talk to your realtor or escrow officer to get a full explanation of how this law affects your transaction.
Easement
An easement is an allowance, written into the property's title, for another person or company to have access to a portion of the land for some purpose. Often an easement allows access to power lines or utilities running through the property. A registered easement gives the other party legal access, and restricts what the owner can do on that piece of the property.
Encroachment
An encroachment is any structure or physical thing that intrudes on somebody else's space. Encroachments must be agreed upon before building, resolved if discovered, or removed if objected to.
Escrow
An escrow is a financial arrangement where a third party (the escrow company) holds and regulates payment of the funds required for two parties to complete a transaction. It helps make transactions more secure by keeping the payment in a secure escrow account which is only released when all of the terms of an agreement are met as overseen by the escrow company.
Deed of Trust
In many states, including California, this document takes the place of a mortgage. The Deed of Trust places a property's title in the hands of a Trustee, usually a title company, along with the specifics of the buyer's loan and repayment provisions.
Lien
This is a legal claim on a property by someone the owner owes money to. In real estate transactions, the lender will attach a lien to the property title, saying any money from sale of the property will first be used to pay off the loan.
Prorations
In a real estate deal, the escrow agent will need to figure out the buyer's and seller's portions of expenses that get paid according to a certain date – eg taxes, interest or utility bills. The agent will pro-rate the expense, doing the arithmetic based on the transaction's closing date.
Grant Deed
This is the actual document of the real estate sale. It states that the seller, or Grantor, is selling the property to the buyer, or Grantee. It states the specifics of the property, and that the seller has revealed any liens or encumbrances. The Grant Deed is usually notarized and recorded.
Title Insurance
This is an insurance policy for buyers that protects them against unanticipated defects in the property title. These could be anything from hidden liens, ex-spouses, unrevealed heirs, or recording errors, to forgery. Title insurance policies carry different specifics and exceptions, so examine yours carefully.
Closing Costs
The buyer and seller have expenses associated with the transaction other than that of the actual cost of the home. For example, the buyer has a variety of fees due for obtaining a new loan and the seller must pay commission to both agents.
Closing Disclosure
A form that provides the final details about the mortgage loan. It includes loan terms, projected monthly payments, and how much the extra fees will be.
Closing
This is the final meeting where the buyer and seller sign the necessary paper-work, complete the transaction, and release/take possession of the property. Usually the representing agents and attorneys attend.
Property Taxes
These are the taxes that are enforced by the city, town, county, and state government entities. These taxes are included in the total monthly mortgage payment and are held in escrow by the lender.
Please share with your clients, these terms are a great resource for all parties in a transaction to be familiar with.
Become a fan of American Trust Escrow on Facebook! 

On July 26, 2016, the Financial Crimes Enforcement Network ("FinCEN"), a bureau of the United States Department of Treasury, issued a Geographical Targeting Order ("GTO") requiring title insurers, their subsidiaries and agents, to report certain information in connection with the purchase of 1-4 unit residential real properties in Covered Transactions.

A "Covered Transaction" is an all-cash transaction in which the property is being purchased by a limited liability company, corporation, partnership or a similar legal or business entity, and the purchase price is $2,000,000 or more (for properties in the counties of San Diego, Los Angeles, San Francisco, San Mateo or Santa Clara, California).

If a property is being purchased in a Covered Transaction that meets these criteria, the proposed insured purchaser must provide all information necessary for the Title Company to complete IRS form 8300.
What are Covered Transactions?
* The property being purchased is 1-4 unit residential property;
* The property is located in any of the designated counties of California
* The sales price meets the designated threshold amount;
* The purchaser is a legal entity (i.e., a corporation, LLC, partnership or similar business entity);
* The property is purchased without a loan or similar form of external financing; and
* Any portion of the purchase price is paid using currency, cashier's check, certified check, traveler's check, money order, personal check or business check.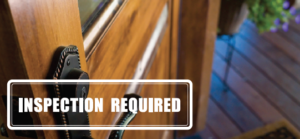 Several cities have updated their retrofitting and property report requirements. We have the latest report requirements here on our website: http://americantrustescrow.com/city-property-report-requirements/. Check back often for updates!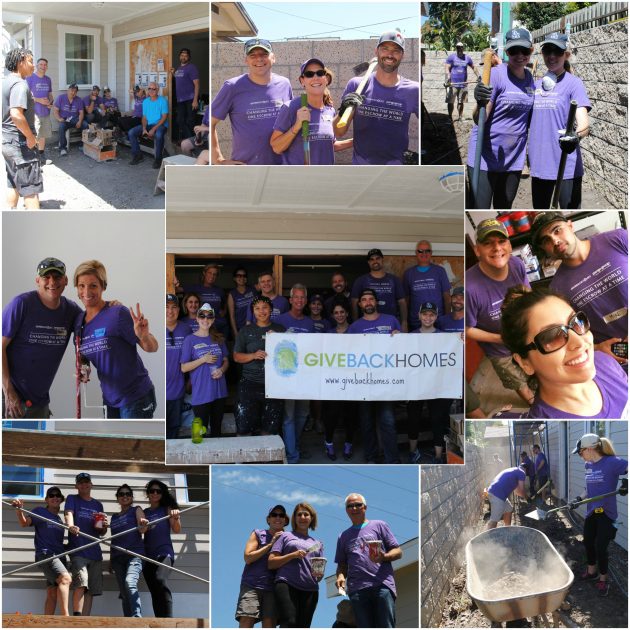 We had a great time at our first build day with Giveback Homes in Inglewood. Giveback Homes was founded with the goal of bringing a new giving model to the world of real estate. We are the first escrow company to partner with GBHs in the country and this year we've committed to raise $20,000 and help build 4 homes through build projects in LA, OC, SD and the Desert. Help us reach our goals! More information for each of the remaining builds can be found below.
Orange County is here.
San Diego is here.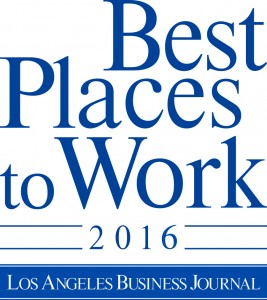 For the third consecutive year, Pango Group, American Trust Escrow's parent company, has been recognized as one of the best companies to work for in Los Angeles. The Best Places To Work in Los Angeles list, launched ten years ago by The Los Angeles Business Journal, honors companies that achieve business success while fostering a positive work environment.  Read more here.
When real estate is sold in California, the state requires that income tax for that sale must be withheld.  In this post we will discuss sellers who are individuals or who may qualify as an individual.  We will also explain qualified exceptions and exemptions to withholding.
What is the 593-C Form?
The seller will need to fill out the State of California Real Estate Withholding Certificate, form number 593-C.  The escrow company will provide this form to the seller, typically when the escrow instructions have been prepared and sent out for signatures.
Completing the 593-C Form
The standard amount of taxes to withhold is equal to 3 1/3% of the total sales price.  (Note: If the seller is claiming an exemption by filling out the 593-E form, the percentages will be different on if it is reduced withholding.  Those percentages are reflected on the form itself.)
If the seller is an individual, enter the social security number (SSN) or individual taxpayer identification number (ITIN) as indicated on the 593-C form.  If the sellers are spouses/registered domestic partners (RDPs) and plan to file a joint return, enter the name and SSN or ITIN for the spouse/RDP on the 593-C form in the space provided.  If there is more than one seller and the sellers are not married/RDPs, then each seller must complete their own 593-C form.
Entities That May Be Considered "Individuals" by the Franchise Tax Board

Single Member LLC:
If the seller is a single member disregarded LLC, enter the name and the tax identification number of the single member.
Grantor Trust:
A grantor trust is created when the trust is formed by the grantor(s) and the grantor(s) are also the trustee(s) of the trust.  A good example of a grantor's trust is a Family Trust.  The grantor trust is disregarded for tax purposes and the individual seller must report the sale and claim the withholding on his/her/their individual tax returns.  If the trust was a grantor trust that became irrevocable upon the grantor's death, enter the name of the trust and the trust's federal employer identification number (FEIN) on Form 593-C.  Do not enter the decedent's name or trustee's name or SSN.
Exceptions to Withholding
Certain real estate transactions are exceptions to state income tax withholding.  The exceptions are:
the total sales price is $100,000.00 or less;
the property is being foreclosed upon pursuant to a power of sale under a deed of trust, or sold by a deed in lieu of foreclosure;
the transferor is a bank acting as a trustee other than a trustee of a deed of trust;
the seller certifies to an exemption.
Exemptions to Withholding
There are several exemptions.  The most common exemption is the seller's principal residence as set forth under Internal Revenue Code (IRC) Section 121.  Generally speaking, the seller must have owned and lived in the property as their main home for at least two years during the five-year period ending on the sale of sale.  Another exemption would be a loss or zero gain.  Claiming this exemption will require form number 593-E to be filled out and signed by the seller.
If any of the first three exceptions are applicable, the seller checks the appropriate exception on the 593-C form and signs the form.  If the seller checks number 4 on the 593-C form, claiming an exemption, there is an additional form which will need to be filled out.
The California Franchise Tax Board website has provided more information with a complete list of exemptions, as well as forms 593-C and 593-E.
It is always important for the seller to check with their tax advisor when filling out the 593-C and it is even more important if the seller is filling out a 593-E exemption form.