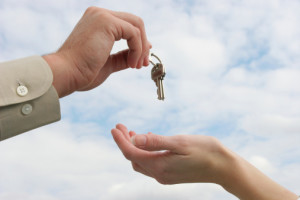 Closing escrow on a new home is quite an accomplishment and one that takes an incredible amount of work, research and collaboration to get to. However, once those papers are signed and the keys are exchanged, the work isn't over. There are at least three things you must to in order to give yourself a better peace of mind and ensure the security and well-being of your new investment.
Here are the three things you should do immediately after closing escrow on your home.
Change The Locks
In order to ensure that you and your family are the only ones that have access to your new home, have your locks changed so that previous owners' keys won't grant them access. Not doing so can invite those who have lived in the home, or anyone who may have come into possession of a key in the past, to come on in and help themselves. Leaving you, your family and your possessions open to such a danger, even if the possibility seems remote, is needless as the problem is rather cheap to fix.
Get Home Warranty Contacts Into Your Phone
Keeping track of your home warranty policy is crucial for the first year of which you own your home. Make sure to get the contact information for the customer service division of your home warranty company in your phone. This way if something goes wrong, you can easily call up and inquire if the problem is covered under the warranty, it never hurts to ask!
In addition to getting contact information, set a reminder for the 345th day after you close on your home. Home warranty policies should cover your home for one year. Setting a reminder for a few weeks before the expiration of the policy will give you a chance to explore the home, checking for any maintenance needs that should be taken care of prior.
Set Termite Inspection Reminders
Much like the home warranty, termite-related damages can be covered under warranty for a certain amount of time. Again, make sure you have the termite company's name and number in your phone so that you have easy access to the information in the event of a problem. Then, set yourself two reminders, one for the 345th day and another for the 700th day after closing escrow.
The state of California mandates a one-year warranty on any wood or other home repairs done to fix damage caused by termites. Check any work that has been done on your home on the 345th day, and schedule any work that may need to be updated. California also mandates a two-year warranty on termite inspections, so on the 700th day you should be calling out the termite company to come out and re-inspect for active infestation. Give yourself plenty of time before the two year mark is up as it could take some time to coordinate an inspection and re-treatment, if necessary.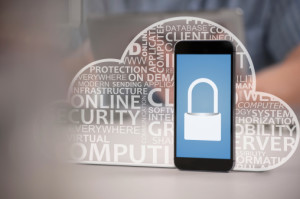 On September 25, the real estate world received a shock when one of its own was kidnapped from a private home showing and found dead days later. In the wake of the terrible tragedy of the death of Beverly Carter, agents and brokers have been working to improve the security of agents.
Luckily with the proliferation of mobile apps and wearable technology, agents have been able to take an active approach in ensuring their own security out in the field. Here are a few of the most popular gadgets out on the market that are increasing safety in the office and individual agents working alone at showings and open houses.
Mobile Apps For Safety
Any savvy agent won't go anywhere without their smartphone, and luckily there are a number of apps that can help to ensure safety and rescue in the event of an emergency. The Guardly Safety App is one such application that is available for every smart device regardless of its operating system. The app offers an automatic connection with emergency services, real-time notification to designated people, real-time location tracking and an emergency beacon. The app requires a $19.99 yearly subscription fee and features typically run about $1.99 each per month, a small price for personal safety.
Another great app is Secure Show, an app that allows you to verify prospects by running their id against various state databases. While this isn't a background check, it is a great way to make sure there aren't any immediate red flags and can also point to who the agent is with in the case of a disappearance.
Wearable Devices
While a phone is a rather obvious device that would aid in rescue or prevention, many companies are working on devices that aren't quite so obvious. "Smart jewelry" is quickly becoming more popular as agents can wear a seemingly innocuous piece of jewelry that can actually pin point the location of an agent. Cuff is a small device that looks like a bracelet or necklace and can send out a signal for location as well as pick up audio recordings from the device.
A number of other companies such as First Sign and Stiletto have also been disguising jewelry with GPS tracking and access to emergency services in the event it is needed.
Secure Possessions
At industry events such as an open house, agents' possessions sometimes have a tendency to "walk away" while they might be busy showing a client around the home. In order to maintain the security of possessions, a number of companies including Tile have made devices that help to keep track of things. Tile is a device that can be attached to keys, purses, computer cases or practically anything else, and can alert you to their location within a 100-foot range.
Another device, yet to be released, is the TrackR, which is a disc that can alert you via your smartphone if your belongings such as a purse or keys are walking away from you. You can also get GPS updates as to the location of your belongings.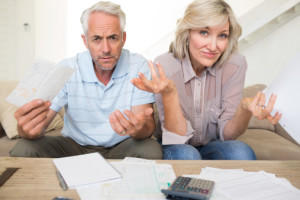 As difficult as it can be to attract new clients to your real estate business, it can be even more difficult to keep those clients. You can employ a variety of tactics to convince home buyers or sellers to use you as their agent in the process, but the only thing that is going to ensure that those clients don't jump ship to another agent's services is your ability as an agent.
Buying or selling a home is a long and complicated process and there are a number of things that can scare away clients from wanting to stick with your throughout it. Here are a few reasons and signs your client might be ready to ditch you as an agent, and how to win back their trust once the relationship has taken a wrong turn.
Your Answers Leave Them With Many More Questions
As an agent, your job is to help to guide your client through the process of buying or selling a home. If you find yourself answering questions about advice that your clients have found elsewhere, you may not be fulfilling your duties as their guide. Establish good lines of communication with your clients and make sure that you're thoroughly answering their questions and coming up with solutions to their problems. Keeping them out of the loop will make them feel unsatisfied and uneducated, feelings that no one really appreciates.
They Are Blindly Following You Through The Process
Especially in a transaction as big as a home sale, clients and customers want to feel like they know what is going on throughout the process, what to expect and how to deal with different occurrences that pop up. Make sure your clients aren't "flying blind" to the closing of their home. Use your expertise from past transactions to show them what this road looks like and how you'll help them prepare for what comes up along the way. Show them that you've not only worked in the field, but that you're keeping up on your research by informing them of the latest trends and statistics in real estate.
They Sound Like A Broken Record
Take stock in each and every conversation and information exchange you have with your clients. Let them know that you are hearing their concerns and questions and are actively working to resolve them. If they keep on bringing up the same issues to you, they may feel frustration and may be looking for your replacement.
You Mistake Kindness With Good Business
While it's always a good rule of thumb to maintain a pleasant demeanor, charming the pants off your client won't get them in their new home. Make sure you back up your friendly attitude with informed business tactics that will help you get the job done.
They're Googling Everything
If a client is consulting the mother of all search engines for their real estate questions, chances are you have been knocked down a notch in the expertise area of the field. Keeping in touch with your clients and making sure they're informed of what you're doing for them is the best way to maintain your authority on the matter.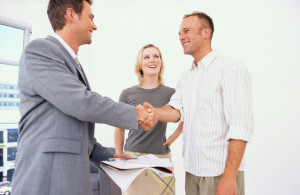 Being a high-producing REALTOR® means being organized above almost anything else. In day-to-day dealings, an agent is in contact with a myriad of personalities, each with a specific purpose for current or future business. In order to truly succeed in a business that thrives off of contacts, a savvy agent should take some time to organize each and every one of these contacts by categorizing each and keeping them in lists. Keeping these lists will not only help to keep names, organizations and contact information in the right places, but will also help to make your job easier when it comes to reaching out for correspondence.
According to Bryan Robertson, an expert in the field who frequently contributes to Inman News, there are six essential lists of contacts that every REALTOR® should create and use for success. Those contacts lists are: your sphere of influence, your past clients, "A" leads, "B" leads, "C" leads and business development contacts.
Your sphere of influence list should include those closest to you in your daily life such as friends, family and colleagues both current and past that are outside the field of real estate. The past clients list is, of course, made up of clients you've serviced in the past. Keeping in touch with these clients is a great way to refer yourself to more business in the future.
The leads lists are a way of keeping track of potential clients ranging in importance. Those in "A" leads are likely clients that are preapproved and motivated to make a move on the market in the next 90 days. "B" leads are likely not immediately getting involved in the market, but are planning on it in the next six months or so, while "C" leads are anyone thinking about real estate that you encounter in your journey. Business development contacts are people that you work with to get a transaction done such as builders, lawyers or accountants.
Manage Real Estate Contacts Accordingly Once Organized
After you've organized all of your contacts into these essential lists, whether on a CRM or through another system, the next step is to utilize these lists to the best of your abilities. Use these lists to follow up with each and every one of your contacts on a somewhat regular basis. You don't have to stay at the very top of mind by badgering them with constant emails, however it is nice to simply reach out every once in a while.
Correspondence with your contacts should be light, useful and in no way a pitch for business. Perhaps you'll want to reach out just to wish someone a happy birthday or anniversary. Some agents have taken to sending out short and informative quarterly newsletters. Make sure each correspondence is personalized according to the category which you are targeting.
The focus of creating these lists is not just to garner more leads and business for yourself, but to establish yourself as a respected member of your community.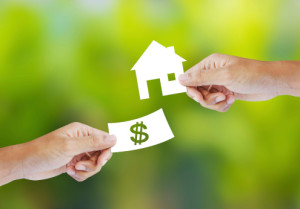 As home prices in many markets across the country continue on their meteoric rise and the amount of available homes dwindles, there is hardly a market out there that isn't competitive for the buyer. With homes becoming a hotter commodity every day, sellers have been in the driver's seat for some time now. As a result, a number of issues have arisen dealing with offers and counteroffers. For the right home in the right market, home buyers have had to resort to different strategies in order to get the attention of the seller. Outlined here are the three most common issues buyers and sellers run into when bidding on homes in a competitive market.
No-Contingency Offers
In competitive markets, buyers may resort to waiving sale contingencies on factors such as the appraisal, loan or inspection in order to lure a seller into accepting their offer. Conversely, the seller may extend the notion that offers with no contingencies will be favored over others.
While this can be a smooth and effective tactic, buyers run a very high risk at waiving any or all contingencies as they are liable to lose money invested in the earnest deposit if they are unable to close on the home in the end. While all disclosures must be made to the buyer prior to the offer even being made, the appraisal, inspection and loan factors are there to help protect the buyer and ensure a smooth and easy transaction for both parties. Without these properly put in place, a buyer can open themselves up to a lot of risk if even the slightest matter of the deal should fall through or change.
Sharp Bids
For buyers who are very serious about putting down the right amount of money for a home, the option exists to place an escalation clause, or "sharp bid" on an offer. This type of offer usually involves the buyer offering to beat the next highest bid by "X" amount of dollars. In situations where multiple bids are being placed on a home, this gives the buyer a great advantage as they are always on top of the bidding pool.
The downside to this tactic, however, is that there is a very real possibility that the buyer may end up paying more than they initially expected. A cap can be placed on sharp bids, but savvy home sellers will most likely counter offer with other bidders to fetch that high price.
Revoking Counteroffers
Many problems also arise for buyers when savvy home sellers receive multiple offers. When a seller counters a good offer, but then gets another, even better offer, they have to right to revoke their counter from the original offer. This can be done orally or through the more formal method of the "Withdrawal of Offer" form provided by CAR. This means that buyers are on the clock the second a counter offer is made, and must act accordingly in order to secure their purchase.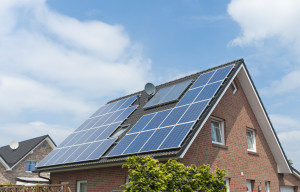 In the push to make homes greener, more efficient and less expensive every month, home owners are turning to leased solar panels as a solution to these issues. Leasing these earth-friendly kits has been quite in style for home owners as the process requires no money upfront for a system that typically costs thousands of dollars to install. In just one year, leasing of solar panels has gained so much popularity that residential installations across the United States jumped by 38 percent.
With such a marked jump in popularity, it was only a matter of time before home owners began experiencing a backlash for the innovative measure. That backlash became apparent when home owners with leased solar panels went to sell their homes. Many of them found that while the notion is so new, many home buyers are unaccustomed and rather wary of signing up for a financial arrangement that involves leasing a solar panel system for their home.
"Some buyers just won't be on board" with assuming a solar lease, said Nick Culver, a solar analyst at Bloomberg New Energy Finance, to Bloomberg News. "Even if you save money every month, you limit yourself to a certain subset of buyers."
While owning a rooftop solar power system can add as much as $25,000 to the value of a home, owners who are leasing these systems are finding that they have to shave off more than a few thousand in order to get buyers to commit to taking ownership of a contract that may still have 15 to 20 years left on it.
Solar Panel Leasing Not a Lose-Lose Situation for Home Buyers
While many home owners are uneasy at the thought of signing on to finance something that they did not take part in authorizing in the first place, the benefits to those that are able to take on the financial commitment are apparent with the first set of utility bills. Dorian Bishopp, a home owner in Maricopa, Arizona, saw his utility prices slash by about $50 a month when he had his leased solar panels installed on the roof of his home.
However, these long-term savings have not been able to provide enough immediate reason to attract buyers into purchasing a home with leased solar panels. When it came time for Bishopp to sell his home, he had to reduce his price three times taking 10 percent off his initial asking price in order to attract the right buyer.
"We had one offer in five months, and they pulled back as soon as they found out about the solar lease," Bishopp said to Bloomberg News. "It's a deterrent, definitely."
As United States home owners become more dependent and knowledgeable on alternative forms of energy for their homes, however, this aversion is expected to wane. In time, many real estate agents and property owners hope that solar panels are as common as having energy efficient lightbulbs.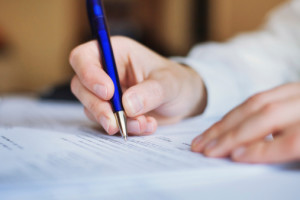 It seems the National Association of REALTORS® is making good on its promise to promote legitimate and transparent activity for its members. The association recently called out a large Alabama real estate broker as part of a judiciary slap on the wrist for some indecent referral practices with its affiliated businesses.
The Consumer Financial Protection Bureau (CFPB) determined at a recent hearing that Alabama-based RealtySouth failed to comply with a code of ethics known as the Real Estate Settlement Procedures Act (RESPA) after it essentially pressured clients into using their affiliated businesses for assistance in their real estate transactions.
The section of the act that was found to be violated is Section 8(a) which prohibits giving or accepting a "fee, kickback, or thing of value" for business referrals to settlement services for federally-related mortgage loans. The section also outlines that a specific statement must be included in the language of the disclosure of services that clients are free to shop for the best possible rates and services and that they are in no way expected to use a brokers' affiliated companies.
The CFPB found RealtySouth guilty of violating RESPA as it had strongly encouraged, and in some cases required, its agents to use affiliated companies in addition to completely leaving out a statement from the disclosure of services that encourages clients to shop for settlement services. As a result, the CFPB ordered the broker to emphasize to its agents that the required use of any affiliate is strictly prohibited while also having to pay a hefty civil penalty of $500,000.
RESPA Exists to Protect Clients and Agents
While RESPA outlines many rules and regulations for real estate brokerages, these rules exist as a safeguard as much for clients as they are for agents themselves. In fact, RealtySouth may have been able to protect itself from disciplinary action for referring client to their affiliated businesses had the brokerage just followed a few simple "safe harbor" requirements.
RESPA does not completely negate the possibility of businesses fostering relationships with each other, especially after many years of working together. As a result, the act outlines a few requirements that, if followed correctly, warrant complete compliance for such practices. These requirements exist as a three-prong test and consist of (1) providing a client with a written disclosure that outlines in specific format the nature of the relationship between the two businesses, (2) the client is not at all required to use the affiliated service and (3) the only "thing of value" received by the referring business are returns on ownership interest.
Had RealtySouth recommended its affiliates under these provisions, the brokerage would not be facing the stern actions the CFPB has had to implement. While the brokerage was the main entity at fault, its affiliated companies were also implicated in the violations and were forced to pay a portion of the $500,000 penalty that was enforced on all of the offending parties.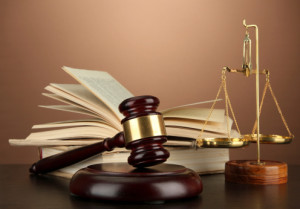 The California Association of REALTORS® is continuing its crusade to establish authority, respect and trust in the real estate professional sphere. Just recently, the association announced that it will begin outing members who are found to be in violation of the strict Code of Ethics the association employs to make sure business practices are safe and fair for all sides of the real estate transaction.
The names will appear in a members-only section of the CAR website as a part of a pilot program conceived by the National Association of REALTORS®. The California affiliation of the national association was chosen as a test market because of its status as the largest state REALTOR® association, with more than 165,000 members. Under the provisions of the test program, CAR will be able to create a statewide database of those who have been disciplined for violations and will publish their names, photos and a brief synopsis of the violation and the disciplinary action received.
In cases where a disciplined member's name is similar to another member's name, CAR plans to prevent the unoffending member from being thrown under the bus by publishing the real estate license number and possibly address of the offending member.
In addition to the offending agent's name being published, CAR will only publish the name of the responsible broker if they too were named and found in violation as well.
CAR Rallies for Professionalism
In an effort to continue to define the distinction between those with a REALTOR® and those without, CAR is attempting to establish a high standard of professionalism for its members. By making Code of Ethics violators transparent within the California REALTOR® community, CAR's 2014 president Kevin Brown hopes to weed out the bad seeds and create more business for those who are following protocol and conducting business in a respectful manner.
"We just want to shine a light on the people that misbehave in our industry," he said to Inman News.
The transparency of members in violation of the code will also help to boost awareness of the rules and regulations set by the code. Seeing the name and photo of a fellow REALTOR® who has committed a violation can serve as a wake-up call to agents that may not be totally clear on what is and isn't allowed by the code.
"The main thing is that our members know what behavior is appropriate and what isn't. They are required now to take code of ethics training, but sometimes people need to be reminded," said June Barlow, CAR's vice president and general counsel, to Inman News.
In the compilation of data regarding code violators, CAR also hopes to more accurately pinpoint what areas are most troublesome for REALTORS® and what steps can be made to help improve the industry from the ground up.
Many of the common ethics violations include advertising, while members have cited through surveys that the failure to cooperate with other agents has been a big road block in business dealings in California.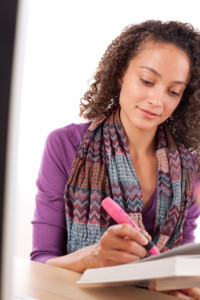 For many experienced home owners and home buyers, the prospect of purchasing a home for your child to live in while away at college may seem like a promising one. Owning an additional property that your child can take care of and that you may gain equity in has a few perks, however many more issues lie in owning a student-rented property.
Before you buckle down and settle on a property for your college student, here are a few precautions to take into consideration before making a very large, and very risky investment.
Short-Term VS. Long-Term Ownership
One of the golden rules in real estate is to focus on long-term ownership. The typical length of a college program of four to five years is simply not enough time to warrant an such a large investment. Chances are, your college student will spend a few years living in the property and then, hopefully, will move on to bigger and better things in life. After that, what will you do with this property that you've put time and money into? Selling after only a few years of ownership is not likely to give you a substantial return on the property to consider it profitable, meaning you will most likely lose money in the investment.
Difficulty of Student Rental Market
The student rental market is a notoriously difficult market to propagate a "good deal," or a deal that is cash-flow positive and will provide a fair rate of return on your invested capital. Because of the popularity of this market, the initial cost of student rental homes is often driven up while investment returns are driven down. Figure out conservative rent and expense estimates and work out what a good deal would be from there. Otherwise you will be pumping money into a property that will give little back.
Hard Lessons in Property Management
If you've ever managed a property with tenants, or even just your own home with your family as inhabitants, you know how difficult it can be to simply maintain a home. All real estate, no matter how new or state-of-the-art, has issues that need to be dealt with at one point or another. Leaving these responsibilities to your young tenants might be a bit much for them, so if you are planning on investing in a rental property, prepare yourself for a world of work.
Summer Insurance Issues
The thing about college towns is that they tend to clear out for the summer, meaning your property could be vacant for as much as three months out of the year. Many insurance policies expire if your property is vacant for more than 30 or 60 days, and you may be forced to invest in an additional policy that makes provisions for these policies. To add expense on top of expense, you won't be collecting rent during this time and will be spending more in something that isn't even being used by your child.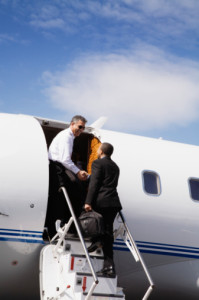 Given enough money and technological capability, almost any amenity desired by the luxury home buyer is attainable. For these buyers the sky is the limit, and for that very reason, some REALTORS® are taking to the skies in an effort to attract luxury buyers not just to their dream homes but to their dream lifestyles. With the luxury housing market leading the way for all home sales in the United States, Realtors throughout the country are finding new and inventive ways to appeal to their high-end customers, including using drone technology, private planes and even boat rides.
One of the most important aspects of making a sale is making sure the potential buyer has seen every bit of the property. Given the often rather expansive nature of many luxury properties, Realtors have resorted to using drone technology to give clients a birds-eye view of a property. Drones can fly overhead and capture high-resolution of the home, property and near-by features that may help buyers fall in love with a certain property.
Some real estate agents, like Ken DeLeon in Atherton, Calif., have resorted to even more extreme measures to get his clients the best views of a property. DeLeon takes clients up in his own private plane to give buyers, typically overseas investors, the most exquisite aerial views of what could be their next home.
For Realtors who work near waterways, boat tours have become the ideal tactic to attract buyers because it helps them get a feel for what life could be like in a particular high-end home or community. 
"That's kind of our secret weapon," said Jack Cotton, a luxury property Realtor in Cape Cod, Mass.. His clients enjoy cruises of the nearby inland waterways to "experience the lifestyle of being here."
So as to truly showcase the perks of the lifestyles in various locales throughout the country, Cotton's counterparts in regions like Colorado will take their wealthy clients out skiing while those in New York City might take their clients out in limos or high-end touring cars.
Luxury Tactics Help Sell Luxury Homes
For other agents, luxury tactics to sell homes go beyond touring with clients and into actually investing in their lives. In the River Oaks neighborhood of Houston, luxury home builder Al Ross has taken to offering a personal concierge service with each home in his new development. The service is good for one year and includes seasonal flower and plant renewal, cleaning of the home's exterior and gutters, touch-ups to walls that are scuffed or scraped and other services.
The $4 million to $5 million price tag on the homes in Ross' development also includes a three-year warranty on construction within the homes. If anything breaks, Ross will have it fixed without asking any questions.
"It's no different than buying a very luxurious car," he said. "You expect everything to function properly."