15 Jul

High-End Real Estate Attracts Luxury House Flippers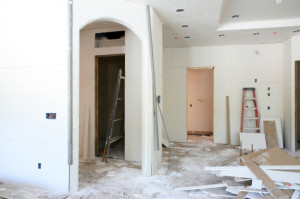 The art of house flipping – once so popular in stronger economic times – is making a big, bold return, this time with a glamorous new face.
As reported by The Wall Street Journal online, ritzy residential enclaves such as the Hollywood Hills aren't the only ones getting in on the relatively untapped market of million-dollar flips, although they are certainly part of it. Nationwide, an increase in home prices coupled with a narrower inventory have pushed real estate investors to seek new opportunities at the market's upper end. And that's exactly where the new trend of luxury flipping was born.
Sleek finishes, spa bathrooms, chef's kitchens and trend-setting major appliances – such are the hallmarks of beautifully renovated homes bought with the intention of giving them a flashy facelift and returning them to the market in quick time, complete with a significant jump in price. Some investors clear upwards of 20-30% profit, or more.
WSJ.com reported that flips of homes with a price tag of $1 million or more shot up 35% in 2012 compared with 2011, according to market researcher RealtyTrac. More astonishingly, some metro areas saw more than a sevenfold increase in million-dollar flips over the past year. The new breed of buyers who seek these elite properties include foreign and institutional investors along with professionals who have amassed their wealth in other industries.
Though high-end home sales can take longer and a certain art is required to pull in substantial profit, agents from Miami and Atlanta to Washington, D.C. and Los Angeles are fielding more calls from savvy clients on the hunt for structurally sound, flip-worthy homes.