Archive for the 'Important Information' Category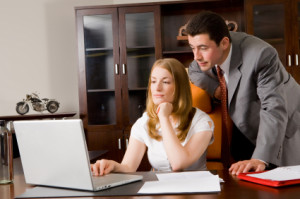 Homeowners in need of free financing training can now take advantage of a new online tutorial training, compliments of Freddie Mac. Called CreditSmart, the online tool was created to offer new borrowers and interested parties valuable information about building their personal credit, establishing a savings account, and making better financial choices for their personal situations.
The GSE says they developed the program in collaboration with five historically black colleges and universities back in 2001 to offer a broad, multilingual financial overview. The education curriculum has already been used by over 3,000,000 homeowners in 44 states. Interested borrowers can take advantage of the program through their lenders, nonprofit organizations, schools, churches and more.
Christina Diaz Malone, VP of corporate relations and housing outreach for Freddie Mac, said, "Our new online CreditSmart tutorial is a stepping stone to homeownership, especially for working families who are unsure how to start household budgets or build the personal savings and strong credit for the future. Today's announcement underscores Freddie Mac's commitment to help America's next generation of borrowers achieve long-term financial stability."
CreditSmart offers online tutorials and modules for borrowers that include understanding credit scores, obtaining a mortgage, budgeting, closing a loan, and more. All of the topics in the curriculum were designed with borrowers in mind, and topics were created to benefit potential borrowers as well. Current homeowners can take advantage of other modules that address maintaining their home, avoiding foreclosure, and achieving success as a homeowner.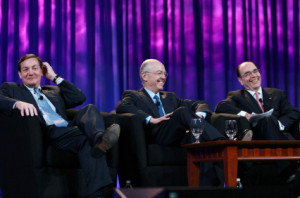 According to the Federal Housing Finance Agency's acting director, Edward J. DeMarco, some services of Fannie Mae and Freddie Mac will merge. The hope is that the two companies, which have each had their share of financial issues, will be able to cut some of the fat and emerge as fiscally sound once again. It's unclear when the deal might be finalized, as some politicians fear that it's too soon to start making changes during a time when the housing market is continuing to recover.
The "new business entity" would transform home loans owned or guaranteed by Fannie Mae or Freddie Mac into mortgage-backed securities. DeMarco said, "We are designing this to be flexible so that the long-term ownership structure can be adjusted to meet the goals and direction that policymakers may set forth for housing finance reform."
It is anticipated that Congress will move to finalize the deal to replace the country's biggest mortgage backers. The new entity would create a single, more cost-effective vehicle and would eliminate the competition among the two. Both Fannie Mae and Freddie Mac have faced bankruptcy in the past, and were seized by the government in 2008 after the subprime housing market fell apart. Both the Obama administration and Congress have been lobbying to shut them down and diminish the government's role in the mortgage market.
The two mortgage backers have received about $187 billion in bailout money since December, and are now 80% owned by taxpayers. Despite having repaid about $55 billion to date, DeMarco said that merging the two companies is the right move. Duplicate roles at both Fannie Mae and Freddie Mac, like providing securities disclosures and paying investors, would also be eliminated by the merger.
While the entity has yet to be named, DeMarco says it will function with its own CEO and board chairman. Additionally, the company would solicit funds from Fannie Mae and Freddie Mac.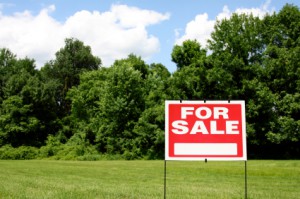 Real estate agents make daily recommendations to their clients about specifics in real estate dealings, including specific homes, offering community information and more. But what happens if you have clients who are buying or selling land? It's not nearly the same transaction as a traditional home purchase or sale, and because of the different rules and regulations, it's important to know how to work with these kinds of clients.
Development Costs: If you have a client who is buying land, you should start by asking what their intentions are for the parcel. This is important so you can inquire about zoning restrictions and ensure that the piece of land is a good buy for their needs. Additionally, you should advise your clients to have a soil sample and land survey taken, and also talk to them about easements, utilities, access, and more.
CC&R: Covenants, conditions and restrictions are a neighborhood-specific set of rules and regulations that dictate what you can and cannot do to your home. As a real estate agent, it's important to know the CC&R's forward and backward to best advise your clients. If they have a huge RV or always imagined themselves living in a home with a white picket fence, make sure these are an option before they sign on the dotted line.
ARC- Architectural Review Committee: Your job as a real estate agent technically ends once your client purchases a parcel of land, but a great agent always goes above and beyond for their clients. If there is an ARC, or architectural review committee, in place where your client is buying, make sure you describe what this is. This is especially important if your clients are planning to build a home from the ground-up. Make sure they discuss any pre-existing design ideas with the ARC before they complete the purchase to avoid disappointment down the line.
Whether you're purchasing a home for the first time or the fifth time, your inspection is one of the most important parts of the transaction. There are a number of things a real estate inspection covers, including reviewing the home in its entirety to shield you from any future problems down the line. Here's a look at what you can expect during your home inspection, who is involved, and more.
You–the Buyer: Your home inspection will point out things that you wouldn't otherwise notice. Still, it would be wise to review the seller's property disclosures, and have them top of mind for inspection day. Also, make notes of any questions you have for the inspector. That's what you have hired them for, and they will be able to address your inquiries and explain everything before you release your inspection contingency.
Your Real Estate Agent: Your real estate agent will clear their calendar to be by your side during the inspection. They've been through this a time or two before, and realize the importance of the home inspection. What's more, they're experts when it comes to real estate; so let them point out anything that comes to mind.
The Seller's Agent: More often than not, the seller is not around during the inspection. Their real estate agent will be, however. If you have any questions or concerns that come up during the inspection, they will be there to address and answer them. After all, their goal is to help see this transaction through for their clients.
The Inspector: So, who is the inspector? As previously mentioned, it should be someone who is licensed by the state where you live. It's your job to hire the inspector, but that doesn't mean you can't ask for referrals. Your real estate agent is a great place to start! On inspection day, you will sign the agreement and pay the inspector after they have reviewed your new home's systems and the overall condition. Walk around your new home with them, and go wherever they go. This way, you will understand things first-hand versus reading them in the detailed report they will provide you with at the end of the inspection.
According to a new report, most U.S. consumers fall short when it comes to reviewing their credit reports on an annual basis. When it comes to purchasing a big-ticket item like a home or a car, most people realize just how big of a part their credit score plays with regard to financing. So, it's a wonder that so many people overlook this critical aspect of their finances.
The Consumer Financial Protection Bureau (CFPB) recently found that many Americans overlook their credit score altogether, while only one in five people actually obtain a copy of their credit report annually. Adds Richard Cordray, CFPB's director, "Credit reports on a consumer's financial history and behavior can determine eligibility for credit cards, car loans, and home mortgage loans – and they often affect how much a consumer is going to pay for that loan."
There were between 32 and 38 million items disputed on consumer credit reports in 2011, most of which were in regard to debt in collections. The CFPB notes, "The most effective way for consumers to identify errors in their reports is to obtain copies and review them."
Approximately 200 million Americans have credit reports on file with the three biggest credit reporting agencies, Experian, TransUnion, and Equifax. But only about 44 million people take the time to review their credit report each year. If you're considering purchasing a home, taking a look at your credit report should be step one.
During the holidays, your energy bill can skyrocket thanks to holiday decor, more people in your home, and more. If you're looking for ways to reduce your energy costs, here are five ideas!
1. For $250 to $800, an energy auditor can perform a detailed diagnosis of your home, identifying problems and possible solutions. Find auditors via the Building Performance Institute or Residential Energy Services Network. Also, an audit may qualify you for a rebate, so check with your utility provider.
2. If you have leaky window panes, a $5 tube of caulk is an inexpensive and easy way to remedy the issue. Also, talk to a window installer about adding flashing, which is the material that's applied around the window edges for waterproofing.
3. Heating and cooling ducts that aren't well-sealed are one way to decrease your energy efficiency. Cover accessible ducts with less than $100 worth of metal tape or mastic sealant.
4. Washing machines are one place where people use a lot of water and spend a lot of money. If you can spring for a new washer, a front-loading model is a good choice. They use roughly half the water of a top-loader, require less energy and detergent, and be gentler on clothes, says Rashkin of the DOE. If you aren't ready to replace, most of the energy used in washing goes to heating the water, so stick with a cold- or warm-water setting.
5. Inspecting your insulation can help you see where some of your energy costs are going. Check your attic floor to see whether you need more; when the insulation sticks up above the floor joists, you probably have enough. Increasing insulation can shave about 20% off heating costs.
Below are a couple great training opportunities that we are participating in. Please join us!
Topic: Tips For A Smoother Business Opportunity Escrow. Presented by Frances Meron, business opportunity specialist for over 35 years.
Date: November 28th
Time: 9:00am – 10:30am
Breakfast will be served
Location: BHGLAAR
6330 San Vicente Boulevard, Suite 100
Los Angeles, CA 90048
RSVP: Online registration at www.bhglaar.com.
Limited parking around the building.
For more information on this class, please contact Marin May: mmay@americantrustescrow.com or 424.281.8488.
Topic: Closing a successful Short Sale. Presented by Jennifer Rose, Short Sale Facilitator at National Home Equity.
Date: November 28th
Time: 11:00am – 12:30pm
Lunch provided
Location: PFAR Offices
1070 E. Green Street, Suite 100
Pasadena, CA 91106
RSVP: By November 26th to Shauna Mata: 626.795.2455.
For more information on this class, please contact Lynn Blair: lblair@americantrustescrow.com or 818.459.1204.
We are pleased to be hosting a short sale training event in Pasadena. Please join us!
WHEN: November 1st, 8:30am
WHERE: PFAR, University Club
175 N. Oakland
Pasadena, CA 91101
PRESENTED BY: Jennifer Rose, Short Sale Facilitator, National Home Equity

HOT TOPICS:
* How to start a successful short sale
* Document preparation/collection
* Submitting a complete short sale package
* Approval letters
* Closing Escrow
For further information on this event, please contact Lynn Blair at 818.459.1204 or lblair@americantrustescrow.com.
Mortgage servicers will soon undergo "Know Your Options Customer Care" training from Fannie Mae. The move comes as a way to establish better relationships between lenders and home owners. The program is geared toward servicer call center employees who spend the most time answering questions from concerned and frustrated home owners. The hope is to institute some form of quality control, ensuring that all servicers are delivering consistent customer service.
The program, which has been in development for about a year, aims to establish one central point of contact in the call center. Home owners need to be able to build a relationship with their servicer to better understand foreclosure prevention options. The hope is that this information will be presented in a more clear and understandable format so that home owners who are in jeopardy of losing their homes can make a decision.
Right now, home owners don't understand what avenues they have to explore, so GSE is now taking other preventative steps to help consumers avoid foreclosures, like launching a new website with educational tools for home owners, reaching out to struggling home owners early, reducing the timeline for short sales, and opening new Mortgage Help Centers in hard-hit areas.
The "Know Your Options Customer Care" program will include training sessions and a script that will better facilitate interaction with home owners. Fannie Mae has already implemented the program with 18 of its largest servicers, and those who have participated in the training say they have a 20-30% increase in workouts with their home owners.
Adds Leslie Peeler, SVP of Fannie Mae's National Servicing Organization, "What we've learned through the housing crisis is that if everybody takes the responsibility to work together and act early, then we can prevent foreclosures and keep families in their homes in many cases. We want our servicers to be trusted counselors to their customers, from attentively collecting documents to advising them of their options and guiding them through the process."
Many people don't understand the Debt Relief Act, but this information can be quite powerful when helping you understand your tax liability. Under normal circumstances, when you borrow money from a commercial lender and they later cancel or forgive your debt, you have to include the canceled amount as income for tax purposes. The amount of loan proceeds that you receive back must be reported as income because you're no longer under obligation to repay the lender. Your lender will likely file Form 1099-C, which indicates a cancellation of debt and reports the amount to the IRS.
But there's a way for some borrowers to usurp this particular tax liability. The Mortgage Relief Act of 2007 usually allows taxpayers to exclude income from the discharge of debt on their principal residence if their debt was reduced because of mortgage restructuring, they faced a foreclosure, or they qualify for the relief. The Debt Relief Act applies to debt forgiven from 2007 through 2012. Under this program, up to $2 million in debt is eligible for exclusion for married couples, or $1 million if married and filing separately.
Debt cancellation is not always taxable though, so it's best to sit down with a financial professional to ensure you quality for the Debt Relief Program. The most common situations where debt income is not taxable include indebtedness on a qualified principal residence, bankruptcy, insolvency, certain farm debts, and non-recourse loans. Even if your forgiven debt is excluded from income, you still need to report it on Form 982 and attach that to your tax return. In order to determine how much debt was forgiven, your lender should send you a Form 1099-C, and the amount will be listed in box 2.
Also, if your forgiven debt doesn't qualify under this particular provision, it may qualify under the insolvency exclusion. You are insolvent when your total liabilities exceed your total assets. The Debt Relief Act does not apply to losses on the sale or foreclosure of personal property.
For more information on the Debt Relief Act, click here.