Author Archive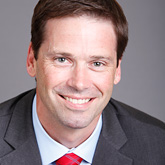 American Trust Escrow is pleased to announce the appointment of Joe Curtis, Executive Vice President of Sales. Joe will oversee sales operations with the end goal of developing and building a sales team founded on consultative and value-based selling.
Jeff Russell, President of American Trust Escrow says, "We are excited to have Joe as a member of our team. His experience is adding great strength to our organization."
"The business objective of the American Trust Escrow management team is to build the most professional sales force in the industry," Joe shared in a recent interview. "We want to win clients for life, and that means delivering meaningful value to our clients by way of market data, insights and trends — not donuts and bagels." His responsibilities include recruiting, coaching, training and developing as well as being a resource to the sales team.
Joe's background includes significant sales and management experience both in title and escrow with his most recent position as President of Pickford Escrow and The Escrow Firm.  Prior to his real estate career, Joe was a Peace Corps volunteer in West Africa and taught Physics and Chemistry.  Today, his personal goal is to help strategically grow American Trust Escrow throughout Southern California.  "It is a progressive organization with its heart in the right place.  I'm excited to be here."
Joe is a member of the California Escrow Association and American Land Title Association (ALTA).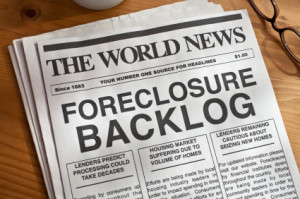 Both RealtyTrac and Moody's Investor Service are in agreement that foreclosure timelines are growing longer. In fact, they say that all loan servicers experienced an extension in foreclosure timelines during the fourth quarter of 2012. This was especially true in judicial states, which helped to drag down the overall average.
In states like New Jersey, Florida, Pennsylvania, and Ohio, loan servicers continue to work through a massive backlog of foreclosures. According to Moody's, these states were some of the slowest states during the fourth quarter. GMAC recorded the longest foreclosure timeline in all loan categories because of their high concentration of foreclosures in judicial states.
For residential mortgage-backed securities, the report also discussed the importance of net present value (NPV) models in the loss mitigation process. Moody's said, "The NPV model and related assumptions used by mortgage loan servicers play a critical role in a servicer's decisions about defaulted loans." NPVs can vary in accuracy though, so they have advised servicers to "update their model inputs according to the most recent reliable information available."
During the fourth quarter, REO timelines remained relatively unchanged. Moody's did point to shorter REO timelines in California and Florida though, two states that saw a large uptick during the real estate market crisis. Moody's adds, "We expect REO liquidation timelines to improve at a slow and steady pace going forward as the broader housing market improves as well."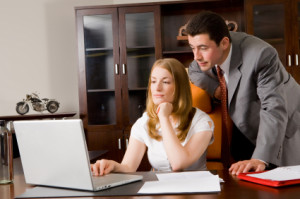 Homeowners in need of free financing training can now take advantage of a new online tutorial training, compliments of Freddie Mac. Called CreditSmart, the online tool was created to offer new borrowers and interested parties valuable information about building their personal credit, establishing a savings account, and making better financial choices for their personal situations.
The GSE says they developed the program in collaboration with five historically black colleges and universities back in 2001 to offer a broad, multilingual financial overview. The education curriculum has already been used by over 3,000,000 homeowners in 44 states. Interested borrowers can take advantage of the program through their lenders, nonprofit organizations, schools, churches and more.
Christina Diaz Malone, VP of corporate relations and housing outreach for Freddie Mac, said, "Our new online CreditSmart tutorial is a stepping stone to homeownership, especially for working families who are unsure how to start household budgets or build the personal savings and strong credit for the future. Today's announcement underscores Freddie Mac's commitment to help America's next generation of borrowers achieve long-term financial stability."
CreditSmart offers online tutorials and modules for borrowers that include understanding credit scores, obtaining a mortgage, budgeting, closing a loan, and more. All of the topics in the curriculum were designed with borrowers in mind, and topics were created to benefit potential borrowers as well. Current homeowners can take advantage of other modules that address maintaining their home, avoiding foreclosure, and achieving success as a homeowner.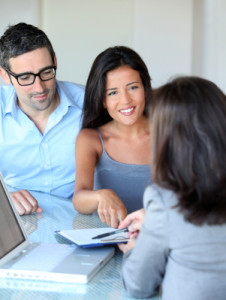 Exciting news for underwater homeowners who have yet to refinance… The Obama Administration's popular Home Affordable Refinance Program (HARP), which was scheduled to end at the end of this year, has been extended through 2015.
The Federal Housing Finance Agency (FHFA) announced earlier this month that their decision was made in hopes that more underwater borrowers who are current with their mortgage can benefit from lower interest rates. The FHFA plans to launch a nationwide campaign to promote HARP and motivate consumers to explore their options within the program's parameters.
As of January 2013, more than 2.2 million borrowers have already refinanced through HARP since its inception in April 2009. What's more, the Los Angeles Times reported on April 11, 2013, that "about 2.7 million underwater homeowners remain eligible for HARP loans, according to online lender Quicken Loans, which said the average savings from a HARP refinance is around $200 a month with an average rate reduction of 1.75 percentage points."
The FHFA says the extension will allow more borrowers the opportunity to refinance, while reducing risk for Fannie Mae, Freddie Mac and taxpayers.
HARP is available to certain borrowers whose loans are owned or guaranteed by Fannie Mae and Freddie Mac, the government-controlled home finance companies that back about two-thirds of all residential mortgages.
To see the full official release on the HARP extension and review the program's criteria, go to: http://www.fhfa.gov/webfiles/25112/HARPextensionPRFINAL41113.pdf.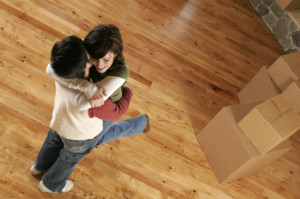 Many homeowners are taking advantage of their higher home values by cashing out and relocating to where jobs are more plentiful. According to Challenger, Gray & Christmas, Inc., a nationwide outplacement firm, home values have risen to a point where previously underwater homeowners are finally able to sell once again. The report states that 2013 may be the busiest year yet for job-specific relocations.
John A. Challenger, CEO of the firm, said, "One factor that has kept unemployment rates high has been the inability of underwater homeowners to relocate for employment opportunities. With home prices bouncing back, even those who may now simply break even on a home sale might consider moving to a region where jobs are more plentiful. This could spark a more rapid decline in the unemployment rate over the next year."
Unsurprisingly, homeowners are happy to be out from underneath the negative equity that all but handcuffed them to their homes during much of the recession. But employers also stand to benefit from the dearth of skilled employees who can finally move about the country freely and apply for open positions.
For skilled workers around the country who found themselves jobless during the recession, the ability to move to where the jobs are is finally a step toward personal financial recovery. Challenger said, "It is likely that employers in low-unemployment regions are actually struggling to find available workers with the skills needed to fill job openings."
The Challenger, Gray & Christmas, Inc. report found that 13.3% of people seeking employment each quarter in 2012 relocated for a job opportunity.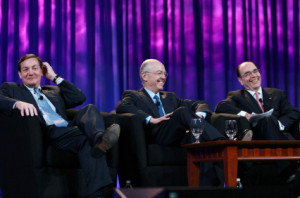 According to the Federal Housing Finance Agency's acting director, Edward J. DeMarco, some services of Fannie Mae and Freddie Mac will merge. The hope is that the two companies, which have each had their share of financial issues, will be able to cut some of the fat and emerge as fiscally sound once again. It's unclear when the deal might be finalized, as some politicians fear that it's too soon to start making changes during a time when the housing market is continuing to recover.
The "new business entity" would transform home loans owned or guaranteed by Fannie Mae or Freddie Mac into mortgage-backed securities. DeMarco said, "We are designing this to be flexible so that the long-term ownership structure can be adjusted to meet the goals and direction that policymakers may set forth for housing finance reform."
It is anticipated that Congress will move to finalize the deal to replace the country's biggest mortgage backers. The new entity would create a single, more cost-effective vehicle and would eliminate the competition among the two. Both Fannie Mae and Freddie Mac have faced bankruptcy in the past, and were seized by the government in 2008 after the subprime housing market fell apart. Both the Obama administration and Congress have been lobbying to shut them down and diminish the government's role in the mortgage market.
The two mortgage backers have received about $187 billion in bailout money since December, and are now 80% owned by taxpayers. Despite having repaid about $55 billion to date, DeMarco said that merging the two companies is the right move. Duplicate roles at both Fannie Mae and Freddie Mac, like providing securities disclosures and paying investors, would also be eliminated by the merger.
While the entity has yet to be named, DeMarco says it will function with its own CEO and board chairman. Additionally, the company would solicit funds from Fannie Mae and Freddie Mac.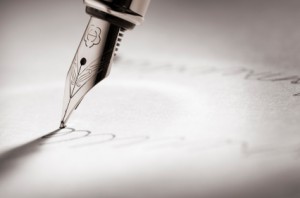 Inventory levels continue to be a challenge throughout the real estate market, and many buyers are employing a new tactic when it comes to getting the attention of sellers: pulling at their heartstrings. As competition heats up during the busy spring and summer periods, buyers are finding it increasingly difficult to stand out in a sea of interested people. Prices are on the rise, but that is the least of buyer's concerns. The real issue is how to get a seller's attention.
Incidentally, many buyers are writing heartfelt letters to sellers describing why their home is the perfect one. Their hope is that it will make the decision easier for sellers, and this particular method seems to work well for buyers with children who are purchasing from sellers in the same boat. From personal photos to tokens of appreciation that appeal to the seller, buyers don't seem to have any shame when it comes to pitching their situation.
In fact, one seller commented on how he received a letter explaining how his home's spacious layout would be perfect given the imminent arrival of the buyers' first child. The father of a toddler adds, "I felt very comfortable with these people. I really wanted this place to go to somebody in a similar situation."
But this is just the latest sign that the real estate market is finally on stable footing once again. Love letters, as they're commonly referred to, were commonplace during the pre-recession real estate boom. The trouble is that money just doesn't talk in all markets anymore since most buyers are on a level playing field with one another when it comes to financing. It's a traditional supply and demand scenario, and as home prices continue to rise, sellers can expect to see even more of these boom era tactics showing up in their mailboxes and taped to their front doors.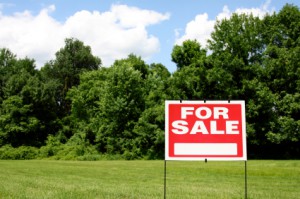 Real estate agents make daily recommendations to their clients about specifics in real estate dealings, including specific homes, offering community information and more. But what happens if you have clients who are buying or selling land? It's not nearly the same transaction as a traditional home purchase or sale, and because of the different rules and regulations, it's important to know how to work with these kinds of clients.
Development Costs: If you have a client who is buying land, you should start by asking what their intentions are for the parcel. This is important so you can inquire about zoning restrictions and ensure that the piece of land is a good buy for their needs. Additionally, you should advise your clients to have a soil sample and land survey taken, and also talk to them about easements, utilities, access, and more.
CC&R: Covenants, conditions and restrictions are a neighborhood-specific set of rules and regulations that dictate what you can and cannot do to your home. As a real estate agent, it's important to know the CC&R's forward and backward to best advise your clients. If they have a huge RV or always imagined themselves living in a home with a white picket fence, make sure these are an option before they sign on the dotted line.
ARC- Architectural Review Committee: Your job as a real estate agent technically ends once your client purchases a parcel of land, but a great agent always goes above and beyond for their clients. If there is an ARC, or architectural review committee, in place where your client is buying, make sure you describe what this is. This is especially important if your clients are planning to build a home from the ground-up. Make sure they discuss any pre-existing design ideas with the ARC before they complete the purchase to avoid disappointment down the line.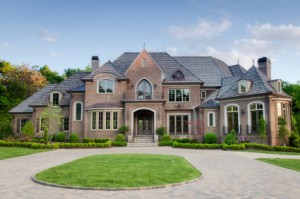 The first quarter of 2013 proves that fabulous homes still garner equally spectacular prices. So says a report released by Christie's International Real Estate this month, which confirms top-tier properties achieved record prices globally in 2012 and the trend isn't slowing down.
Just like fine fragrances, custom sports cars and collectable art, the international luxury real estate market finds its niche well-insulated from the general market's economic and political trends.
Christie's March 2013 report confirms the prestige property market—from Los Angeles and San Francisco to London and Hong Kong—is experiencing record prices, amplified demand and often global—not simply local or regional—interest.
Supply of luxury residences may be limited, but high-net-worth individuals are continuing to invest in this scarce and sought-after real estate, often picking up second or multiple homes. International buyers in particular are ready to buy. In seven of the 10 cities studied, more than 30 percent of the luxury homebuyers were from other countries. In every city studied but Dallas and Toronto, the year's  highest sales price exceeded $35 million.
Cash deals were predominant as well. The study that revealed that the higher the price tag, the less likely buyers were to arrange traditional mortgage financing.  Nearly 100 percent of Los Angeles transactions above $5 million were in cash, followed by 90 percent in New York and 70 percent each in San Francisco and Miami.
With more millionaires and billionaires than we've seen in the past decade, fashionable locations with high security and plenty of lifestyle benefits should continue to draw the interest, and the pocketbooks, of investors from far and wide.
Whether you're the buyer or the seller, real estate transactions are complicated. It's quite common for a purchase agreement to be rejected the first time around, meaning both parties head back to the bargaining table to try and reach common ground. Whether you're a seasoned real estate veteran or you're navigating the process for the first time, here are some of the most common real estate negotiations that catch people off guard all too frequently.
Contingencies: These can be associated with things like loan approval, inspections, appraisals, and more. Worth noting is that some contingencies allow the seller to fix the issue, while others give buyers the ability to withdraw from the contract at the end of the contingency period. If you have questions about contingencies, your real estate agent can assist you, or you can discuss them with a real estate attorney.
Written Vs Verbal: Since real estate transactions are such robust transactions, you should get everything in writing when it comes to buying or selling a home, especially before the purchase contract is signed. Once signed, the document is considered "ratified," meaning it is a legally binding contract between both parties. Usually, once the purchase contract has been signed, it cannot be changed unless both sides agree.
Renegotiation: Real estate transactions set off in one direction, but sometimes, they change course as they unfold. This prompts both parties back to the bargaining table, and renegotiation begins. Just because you have a ratified purchase agreement, be prepared to go back to the bargaining table.
Lender-Required Appraisal: It's not uncommon for a lender to require an appraisal before they will release money. Sometimes, this appraisal will come back with a lower number than the purchase contract price, meaning the lender can change the loan amount. If this happens, a buyer might request another appraisal, withdraw from the contract, or renegotiate the price with the sellers to bring it within the updated loan amount.