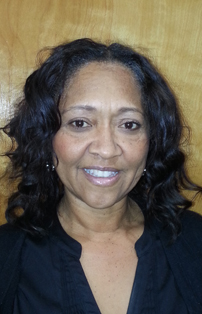 Meet Yolanda Greene. She's an Escrow Assistant on the Opalk Team at our American Trust Escrow Los Feliz office, and she's known for going above and beyond the call of duty to ensure that escrows are moving along in the process exactly how they should be.
Obviously, this is a super important role, so we're extremely grateful to have someone as motivated and detail-oriented as Yolanda managing these responsibilities!
Thank you, Yolanda!
What is your favorite thing about working at the company?
Meeting new people.
Tell us what a typical day at work for you entails.
I'm the closer in our office so basically on a typical day I confirm fundings and setup files for recording and audit the files. Once all files have been funded, I reach out to the lenders on the files that are within two weeks from closing to confirm Closing Disclosure dates and when loan documents will be sent out.
What motivates you?
The ability to make it happen. Each escrow is different, and nothing is perfect, but I've learned that if you keep trying it does get better.
How long have you been in the escrow industry?
On and off for 20+ years.
What is the one thing you can't resist?
Chocolate
What's the best book you've ever read?
Your Best Life Now by Joel Osteen.
If you had to eat one meal every day for the rest of your life, what would it be?
Tacos
If you could do another job for just one day, what would it be and why?
A Nurse. It would be rewarding to save someone or to stitch them up. Just making a person comfortable would be awesome.
What's one item on your bucket list that you can't wait to check off?
I would like to go to a Super Bowl Game. Hopefully 2017!  
__________________________________________________________________________
Yolanda, we wanted you to know just how much we appreciate you! Thank you for being such an awesome member of the team.
Leave a Reply